Israeli soldiers kill three Palestinian teenagers after 'lone wolf' attacks over two days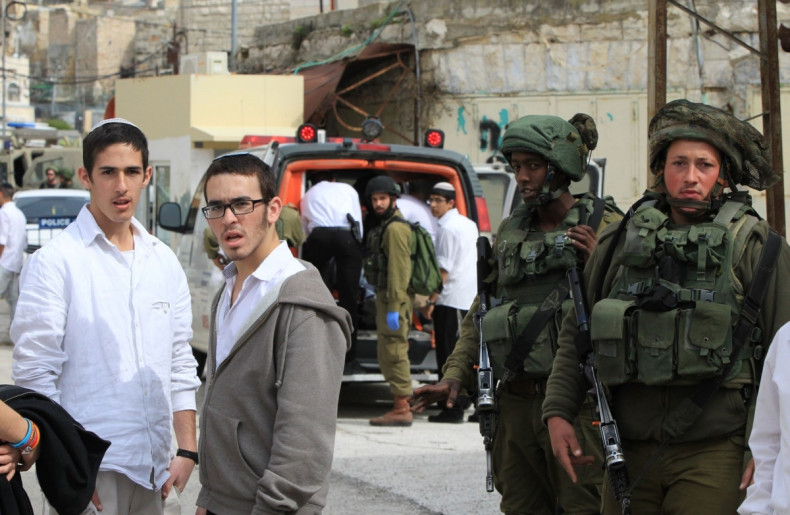 Two teenagers from Palestine are the latest victims in current wave of violent unrest in the Occupied Territories of the West Bank. The two 15-year-olds were killed after attacking Israeli soldiers in Jenin, near the West Bank on Sunday (14 February).
According to al-Jazeera, the Israeli army has said that either Nihad Waked or Fuad Waked had fired at a rifle at soldiers, during an apparently planned attack. "The perpetrators hurled rocks at passing vehicles west of Jenin. When forces arrived at the scene, an assailant opened fire at the soldiers. The force responded to the shooting and fired towards the attackers, resulting in their deaths," the statement said.
The Palestinian Health Ministry released the boy's identities.
Israeli soldiers kill girl
The boys' deaths come a day after Israeli soldiers shot and killed a 17-year-old girl who wounded a civilian during a knife attack. According to the IDF, the girl, "drew a knife and attempted to stab a soldier". The Palestinian Health Ministry identified the dead girl as Kilzar Mohd Abdulhaleem al-Owiwi from Hebron.
According to al-Jazeera the attack took place near the Cave of the Patriarchs – a site sacred to both Jews and Muslims, who call it Ibrahimi Mosque.
Continuing 'Knife Intifada'
The Palestinian Health Ministry said that 175 Palestinians had been killed in violence in the occupied territories since the beginning of October 2015. At least 25 Israelis, one Palestinian and two foreign nationals have been killed in attacks by Palestinians during the same period.
The 'lone wolf' attacks began on 1 October, after the murders of Eitam and Na'ama Henkin in the West Bank by Palestinian gunmen triggered a new spate of violence. The couple were driving between the Jewish settlements of Elon Moreh and Itamar, near the Palestinian village of Furik in the northern West Bank when their car was attacked. Their four children were also in the car, but were not hurt in the attack.
The attacks by individual Palestinians have raised fears that Israel is facing a 'Third Intifada'. Commentators have said that a viral social media campaign combined with frustration over the lack of progress in peace talks between Israel and Palestine, and Israel's continuing tacit support of Jewish communities building settlements in the West Bank, are the source of the 'Knife Intifada'.