Astronauts aboard the ISS (International Space Station) are scheduled to conduct a spacewalk on 17 August to perform some maintenance work on the space station and deploy five tiny satellites into space. The spacewalk will mark the 7<sup>th time that ISS astronauts have floated into space in 2017. So far, the act has been performed 201 times at the ISS since 1998.
During the upcoming 6-hour-long spacewalk, Russian astronauts Commander Fyodor Yurchikhin and Flight Engineer Sergey Ryazanskiy, members of the Expedition 52 crew, will "perform science and maintenance tasks" and deploy five nano satellites, Sciencealert reported. The nano satellites, weighing around 5 kg (11 pounds) each, will be put into a low-Earth orbit.
One of the mini satellites will be covered with a 3D-printed casing and will help astronauts test how equipment made with such material handle the environment while orbiting the Earth. Yet another nano satellite will be paying tribute to two major anniversaries of the Russian space program – the 60<sup>th anniversary of Sputnik 1 and the 160<sup>th birth anniversary of Russian scientist Konstantin Tsiolkovsky, one of the "fathers of rocketry."
This will be one of the longest spacewalks conducted by ISS astronauts this year. The record for the lengthiest spacewalk in 2017 was set during the 7-hour-long stretch in March, during which US astronaut Peggy Whitson set a new record for the longest period of time a woman has spent in space.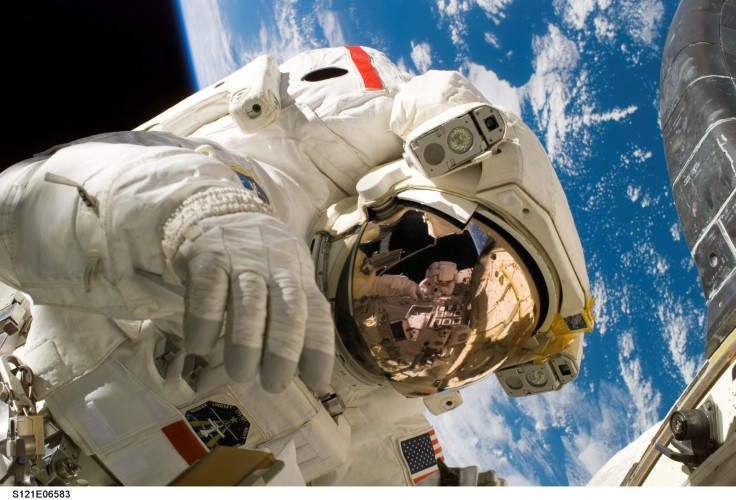 Whitson is still on the ISS and has so far conducted 4 spacewalks this year. Her Russian colleagues Yurchikhin and Ryazanskiy, both of whom have previously conducted 8 and 3 spacewalks, respectively will now have their opportunity to step outside the ISS.
Last year, Tim Peake became the first British astronaut to conduct a spacewalk, even posting a space selfie to mark the historic event.
The upcoming spacewalk will be live-streamed by Nasa on 17 August at 10am EDT (3pm BST).