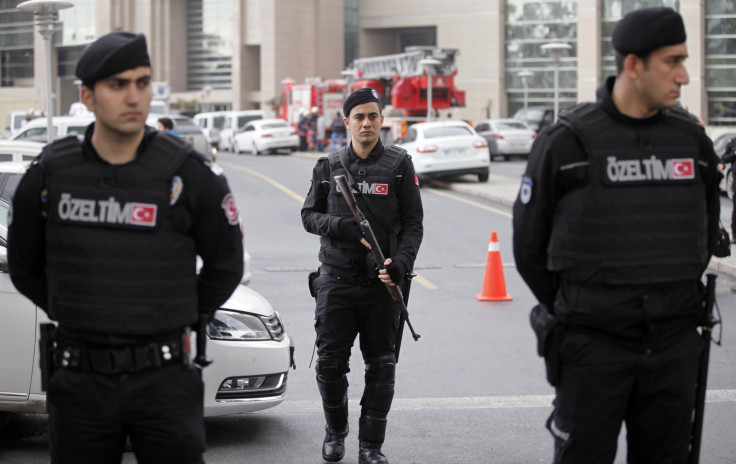 Turkish police have shot a woman dead after she and another attacker tried to storm the central police headquarters in Istanbul, local media have reported.
Officers returned fire on two armed attackers, killing the woman - who was carrying "bombs and a long-barrel firearm" - and capturing a man.
Pictures have since emerged believed to be the woman attacker.
Istanbul governor Vaslip Sahim told the Anadolou news agency that a security guard was injured in the attack.
It comes a day after two members of a Marxist group killed prosecutor Mehmet Selim Kiraz during a raid on Istanbul's courthouse.
Elsewhere on Wednesday police detained a gunman who attacked an office of the ruling AK party and hung a a Turkish flag with the emblem of a sword, Reuters reported.
Turkish authorities have arrested 22 suspected radical leftists since the killing of prosecutor Kiraz, all of them listed as members of the Marxist Revolutionary People's Liberation Front (DHKP-C), who carried out Tuesday's attack.