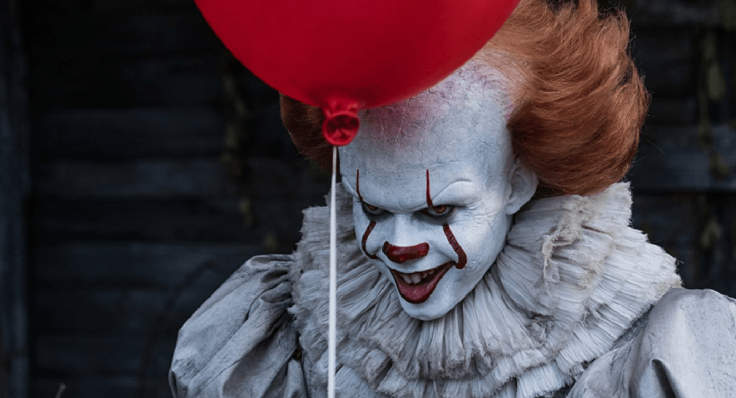 It was expected to do well at the box office, but its opening weekend has surpassed expectations with a $180m (£136.4m) haul that's broken all manner of Hollywood records.
Andy Muschietti's coming-of-age terror enjoyed the biggest opening ever for a horror film, including the biggest opening day and the biggest first weekend haul for any film released in the month of September.
Domestically It took in $117.2m, making it the third biggest opening for a film this year behind Guardians of the Galaxy Vol 2 ($146.2m) and Beauty and the Beast ($174.8m).
The feat means it beat out all manner of blockbusters with broader appeal and lower ratings, including Spider-Man: Homecoming, Transformers: The Last Knight and Despicable Me 3.
Making $62moutside the US is also a good indicator of prolonged success, as is a release schedule offering little competition over the weeks ahead.
Set in the 1980s, the film tells the stories of a group of children growing up in a town where people go missing at an alarming rate. Believing the disappearances and deaths are linked to a mysterious clown they've seen, the kids seek to hunt "It" down as it hunts them in return.
It is a killer creature that takes the form of Pennywise the Dancing Clown, a character famously played by Tim Curry in the 1990 TV miniseries.
Critics have heaped praise on the thriller, and should viewers agree, the good word of mouth will help It's continued success over the weeks ahead.
Alongside Bill Skarsgard as the demonic clown, the film stars youngsters including Stranger Things' Finn Wolfhard, Midnight Special's Jaeden Lieberher and Sophia Lillis, who has been tipped as It's breakout star.
A sequel, completing the adaptation of King's seminal 1986 novel, will follow the children as grown-ups as they return to their hometown and confront Pennywise once more.
"Pennywise has certainly brought big dollars back to the movie theater, and not a moment too soon," box office analyst Paul Dergarabedian told The Hollywood Reporter.
"Let's face it, people love horror movies, and within the darkened walls of a movie theater, the communal electricity that is created by a bunch of people being scared out of their wits is almost as fun as the movie itself; this is why the film has obliterated expectations and is setting records."