Euro Cautious over Italian Bond Sale and Greek Vote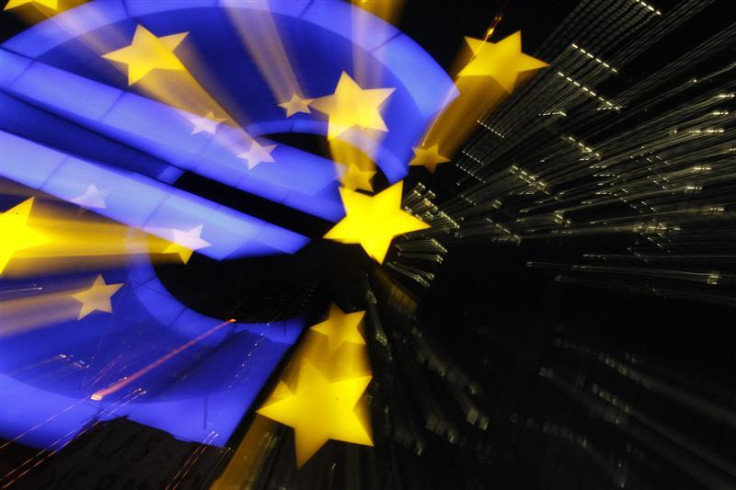 Italian bond sales and concerns on the Greek vote at the weekend weighed heavily on the euro on Wednesday as the currency trod cautious territory in the familiar range.
The near-term implied volatility in euro/ USD also spiked ahead of the impending Greek poll on 17 June that might decide the future of the country in the eurozone.
The one week euro/dollar implied volatility traded at 15.9 percent up from 10.5 percent last Friday, according to a Reuters report.
Meanwhile, the Spanish 10-year benchmark bond yield hit a euro-era record on Tuesday at 6.81 percent, the highest rate since the beginning of the single currency in 1999.
The initial optimism about the EU Group's bank bailout aid of 100bn euros ($125bn; £80bn) to Spain waned as there were doubts about its impact of the borrowing on the wider economy and concerns about the source of funding.
So far there has been no clarity on the source of funding: whether it is from the existing European Financial Stability Facility (EFSF) or from the soon-to- be launched European Stability Mechanism (ESM).
On Tuesday, major Asian markets closed in the negative.
"This is a realisation that Spain, while providing money for its banks, is going to add to its debt-to-GDP ratio," the BBC quoted Paul Zemsky, head of asset allocation at ING Investment Management.
"They're borrowing more money, not doing anything about growth," he added.
Meanwhile, Italy's 10-year bond yield also rose to 6.28 percent, a first since January. Further fuelling the uncertainties, Austria's Finance Minister Maria Fekter said Italy may need financial rescue as its borrowing costs are high.
Fekter also pointed out that the already stretched EU rescue fund may not be sufficient to bailout the region's third largest economy.
Italian Prime Minister Mario Monti termed her remarks as "completely inappropriate".
Italy is going for a mid-month auction of up to 4.5 billion euros of fixed-rate bonds on Thursday.
"The euro is going to drift around $1.25 before the weekend," Reuters quoted Sumino Kamei, senior currency analyst at the Bank of Tokyo-Mitsubishi UFJ, as saying.
"It's also possible that even on Monday we may still know very little about who'll be in government in Greece. That's why we have to brace ourselves for more uncertainty ahead," Kamei added.
© Copyright IBTimes 2023. All rights reserved.