A man has been arrested in Burundi for the brutal rape and murder of three elderly Italian nuns allegedly because they occupied his land.
Christian Claude Butoyi, 33, confessed the crime saying he wanted to retaliate because the nuns' convent was "illegally occupying" his land.
"I raped and killed them because they were foreigners living on my land," police spokesman Hermenegilde Harimenshi said.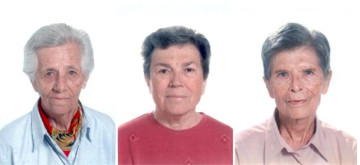 The bodies of Bernardetta Boggian, 79, Lucia Pulici, 75, and Olga Raschietti, 82, were found in their convent in Kamenge, near Burundi's capital of Bujumbura. Boggian had been beheaded, Godefroid Bizimana, the deputy director general of Burundi police, told Ansa news agency. "They were all raped," the official added.
The bodies of the Xaverian Catholic missionaries were discovered at separate times.
Police found in the suspect's shorts a key to the back door of the convent and a cellphone with messages in Italian which belonged to one of the nuns. He allegedly killed the first two nuns then he returned to slaughter the third one.
Pope Francis said he was "deeply saddened by the tragic deaths" in a condolences telegram to Bujumbura's archbishop.
The three nuns were veteran missionaries to Africa with decades of experience working with the sick and poor and had arrived in Burundi from Democratic Republic of Congo several years ago.