Mario Balotelli, Silvio Berlusconi and the Politics of Football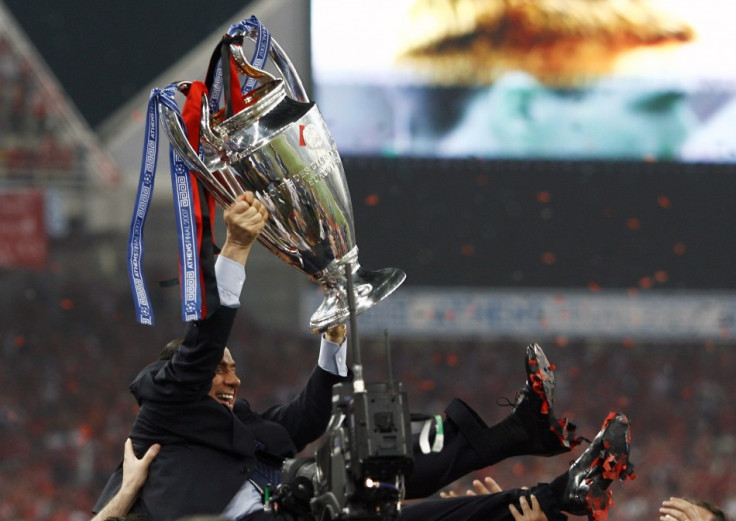 Football and politics might seem worlds apart - and, as anyone who's seen Boris Johnson play football can testify, the two don't normally mix.
However, in Italy, the boundaries are often blurred. While parliament's benches often resemble stadium stands, with MP waving banners or scuffling like hooligans, football is raised to the exalted level of religion.
In the shadowy no-man's-land between these two realms, the man who has done more than anyone to turn politics into showbusiness, and vice versa, is the undisputed king.
Silvio Berlusconi has mastered the art of charming electors through football successes, taking advantage of the sport's capacity to shape people's dreams to curry favour during a political career spanning nearly 20 years.
A few weeks ahead of Italy's elections, the signing of Man City striker Mario Balotelli by Berlusconi's club, AC Milan, represents his latest attempt to land a marquee football star with both the opinion polls and the league table in mind.
"Everyone is free to campaign as he pleases. Today I've met with people in Padua and Mestre. Berlusconi has been negotiating Balotelli," tweeted Democratic Party candidate Pier Luigi Bersani.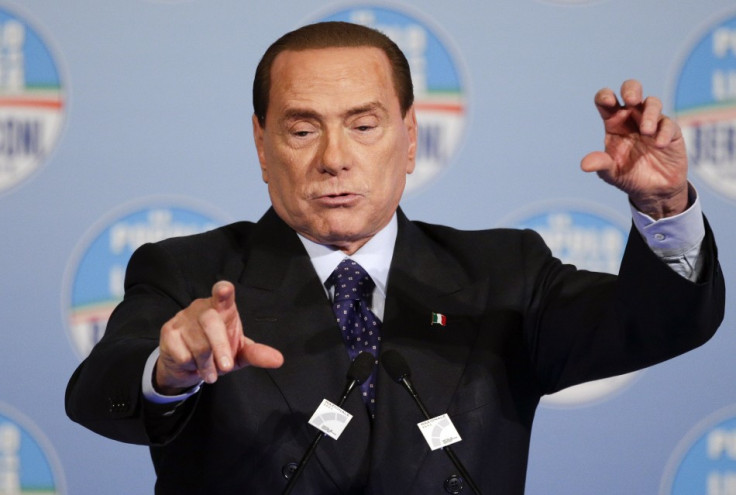 Helicopters and Valkyries
Berlusconi bought Italian football club AC Milan in 1986, as it had just remerged from two relegations in three years and was on the verge of financial bankruptcy.
In 18 months, the then-50-year-old businessman turned the club into a team capable of dominating the European football scene for years to come.
Berlusconi poured money into the club's safes to fund a galaxy of champions, such as the Dutch trio Frank Rijkaard, Marco van Basten and Ruud Gullit.
He demanded his players dominate the game and play beautiful football, and made the team a flag of his personal success to be waved in front of the masses.
The first year of his Milan presidency famously started with a Hollywood-style introduction at the club's old Arena Stadium.
Berlusconi made a helicopter carrying the team land in the middle of the pitch, as loudspeakers blared Wagner's Ride of the Valkyries, just like in the Oscar-winning movie Apocalypse Now.
As he entered the Italian political scene in 1994, Berlusconi started using Milan as a sort of permanent political advertisement, tracing a link between the club's rise from Serie B obscurity to global hegemony, and his own persona of rags-to-riches success.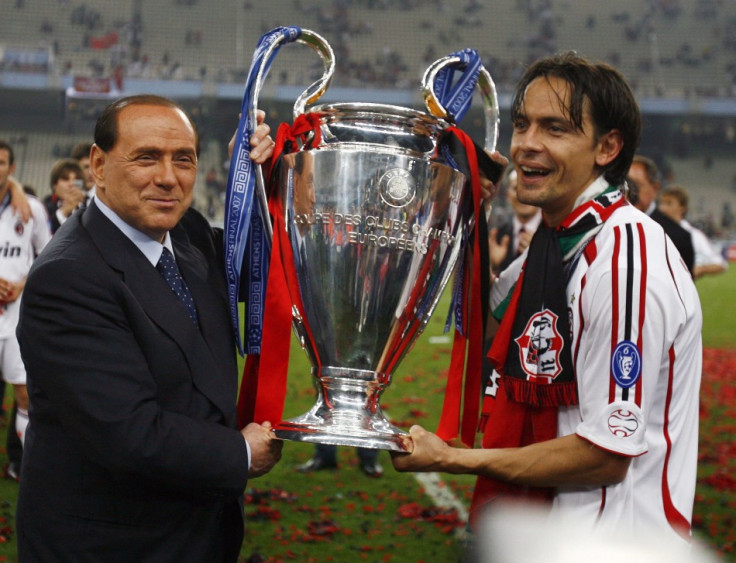 Elections and goals
Berlusconi hijacked the football chorus most widely used by Italy's national team fans - Go, Italy - and named his first party, Forza Italia, after it.
In 1994, Berlusconi won the elections in the ruins of Italy's old political system, which had been wiped away by the massive Tangentopoli corruption scandal. The electoral campaign was boosted by Milan's singing of, among others, Brian Laudrup, Christian Panucci, and Marcel Desailly.
Victory at the ballots in March was celebrated in champagne style a few weeks later as Milan secured an historic double, adding the Champions League to the Italian Serie A crown by thrashing Barcelona 4-0.
However Berlusconi's fragile governmental coalition with the Northern League disintegrated after a few months, and Italy underwent elections again in 1996.
The summer before the elections, AC Milan signed Italian star Roberto Baggio and Ballon d'Or holder, Liberian striker George Weah. However, while the market hits turned out to be enough for Milan to win the league, they weren't enough for Berlusconi to gain a second mandate as PM.
Berlusconi led the opposition for the next five years and, with no elections to campaign for, the period coincided with AC Milan's darkest football chapter under the billionaire's tenure.
The team finished 11th in 1997 and 10th in 1998 and a phalanx of glorious old players were replaced by a litany of lousy replacements.
But, in concurrence with the 2001 general elections, Milan miraculously returned back to its old splendour, as Berlusconi bought Filippo Inzaghi and Manuel Rui Costa for a total record sum of 155bn lira - roughly about €77m (£66m). The move also earned Berlusconi the renewed trust of the Italian voters, as he became prime minister for a second time.
This by-now familiar story continued to repeat itself over the next decade, with Berlusconi dipping into his personal funds to bolster Milan's playing squad, and revamp his own image in moments of political difficulty.
The paths of politics and football finally reached a confluence in May 2011, when the Italian association of AC Milan fan clubs sent out a letter to its numerous members - Milan has more than five million fans in Italy - calling for them to vote for Berlusconi's People of Freedom Party (PdL) at the forhcoming local elections.
Berlusconi is now trying to catch up in the opinion polls, after his popularity plunged to a historic low in November 2011 amidst a seismic financial and economic crisis and Bunga Bunga revelations.
Italian newspaper Il Fatto Quotidiano has estimated that the signing of Balotelli could grant Berlusconi another 400,000 votes, 80,000 of which would be concentrated in Milan's region of Lombardy - 1 percent on a national scale.
Umberto Bacchi is IB Times UK's foreign correspondent and a lifelong AC Milan fan.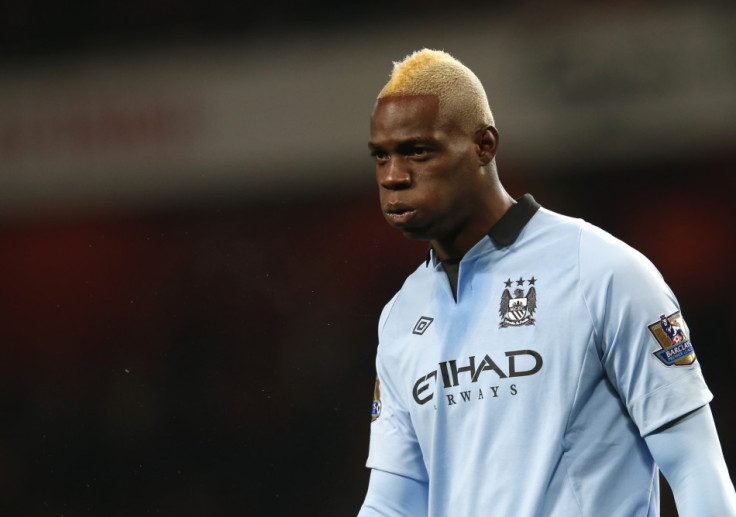 © Copyright IBTimes 2023. All rights reserved.