Manchester City striker Mario Balotelli is moving closer to a switch to AC Milan, with The Sun reporting a £17m fee has been agreed between the two clubs. In addition, the Italians may also include former Tottenham midfielder Kevin-Prince Boateng.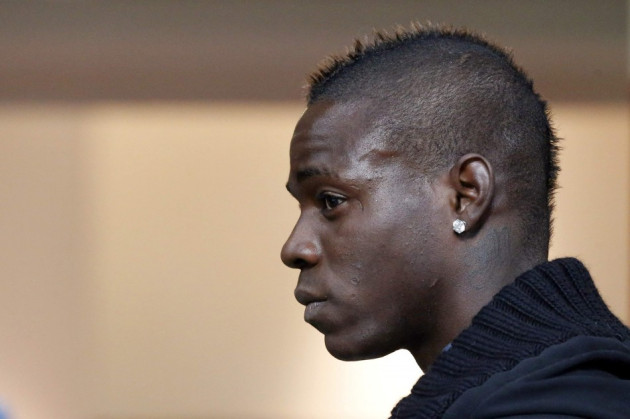 There is still some confusion over details though. Goal.com's report indicates a deal for £20m, after the English champions were persuaded to climb down from the £25m valuation; Balotelli signed for the Etihad club in 2010 for £23m, according to the Daily Mail.
And Milan vice-president has been rather cryptic about the whole situation, commenting: "Yesterday was 99.9% no, today is 99.5% no. It is a situation different from that of yesterday, but the bag is closed until tomorrow morning."
It does appear, though, that a loan deal has been completely ruled out. Balotelli's agent, Mino Raiola, is believed to be speaking to City officials on Monday, to facilitate a transfer.
Balotelli, meanwhile, seems confident of a move away from England. Goal.com reports the Italy international has given notice on his rented Cheshire house and begun transporting personal belongings to Milan. In addition, the striker reportedly held a party on Sunday, for close friends, and told them he was joining the San Siro club.
Milan's determined pursuit of Balotelli is a little surprising, given the vehemence with which club president Silvio Berlusconi described the player.
"The name of Balotelli never came into my thoughts. He is a rotten apple and could infect every group where he goes, even Milan," the former Italian Prime Minister said.
However, it would appear needs must when the devil drives, for Berlusconi apologised for that comment later.
Balotelli had a good season last campaign, scoring 13 Premier League goals from 14 starts. This term, however, he has failed to deliver and been involved in training ground fights with manager Roberto Mancini. He has only one goal from 14 league appearances.
The move could benefit Milan considerably, providing Balotelli keeps his notorious temperament in check. The Rossoneri are fifth in the Serie A, with 37 points from 22 games. League leaders Juventus are 12 points clear at the top and Lazio occupy the final Champions League qualifying position (third) with a six point buffer to Milan.
The former Champions League winners do have highly-rated Italian youngster Stephan El Shaarawy and compatriot Giampaolo Pazzini up front (with 15 and 10 goals respectively) but lack cover and depth, particularly with the club still alive in the Champions League, where they will face former champions Barcelona in the first knock-out round.