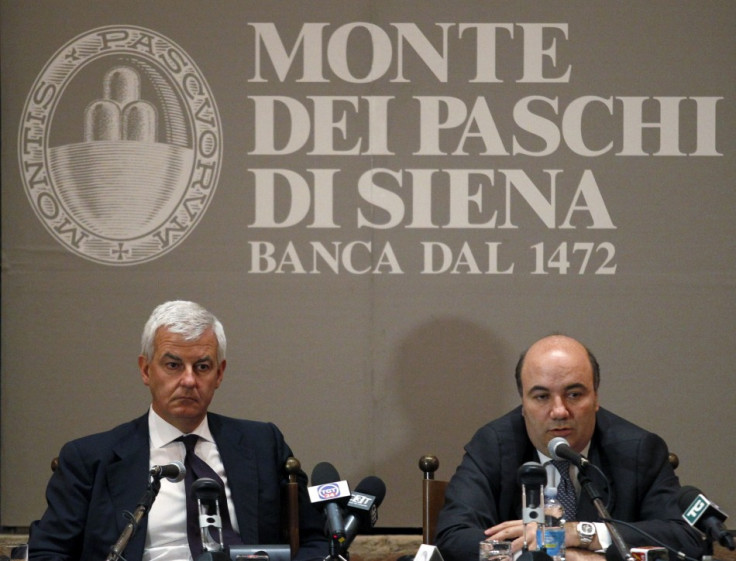 Itlay's Banca Monte dei Paschi di Siena (BMPS) plans to slash nearly 4,600 jobs within the next three years, it has been reported.
Italy's third largest and the world's oldest bank plans to borrow nearly €1.5bn from the government to pay off its debts. The bank also plans to sell assets and to cut down on manpower by 2015, according to an AFP report.
"Asset disposals, group rationalisation and back-office outsourcing actions, in conjunction with early retirement for pension-eligible employees, will lead to a significant reduction in headcount," the AFP quoted the bank as saying.
Nearly 400 branches of the bank are expected to close and it is planning to launch a new online bank.
On Tuesday, IBTimes UK reported about the Italian government's decision to underwrite up to €3.9bn worth of bonds that are similar to Tremonti bonds.
BMPS is hopeful of completing the necessary procedures to facilitate the loan by the end of 2012.
According to the AFP report, the bank plans to "entail significant capital strengthening, a strict policy to safeguard asset quality, a structural balance of liquidity and no dependence on the European Central Bank."
BMPS earlier requested for the state bailout citing its inability to find private investors in the light of the deepening eurozone crisis and the "highly volatile market conditions".
The state aid is expected to bring the bank's core tier one capital ratio to 9.0 percent of total assets that would make the bank conform to the rules of the European Banking Authority (EBA), indicated the AFP report.
According to EBA norms, Italian banks have to raise extra capital on a temporary basis to offset the risk on holdings of Italian government bonds.
BMPS founded in 1472 suffered a €4.69 bn loss in 2011. However, the bank forecast a €630mn profit by 2015.