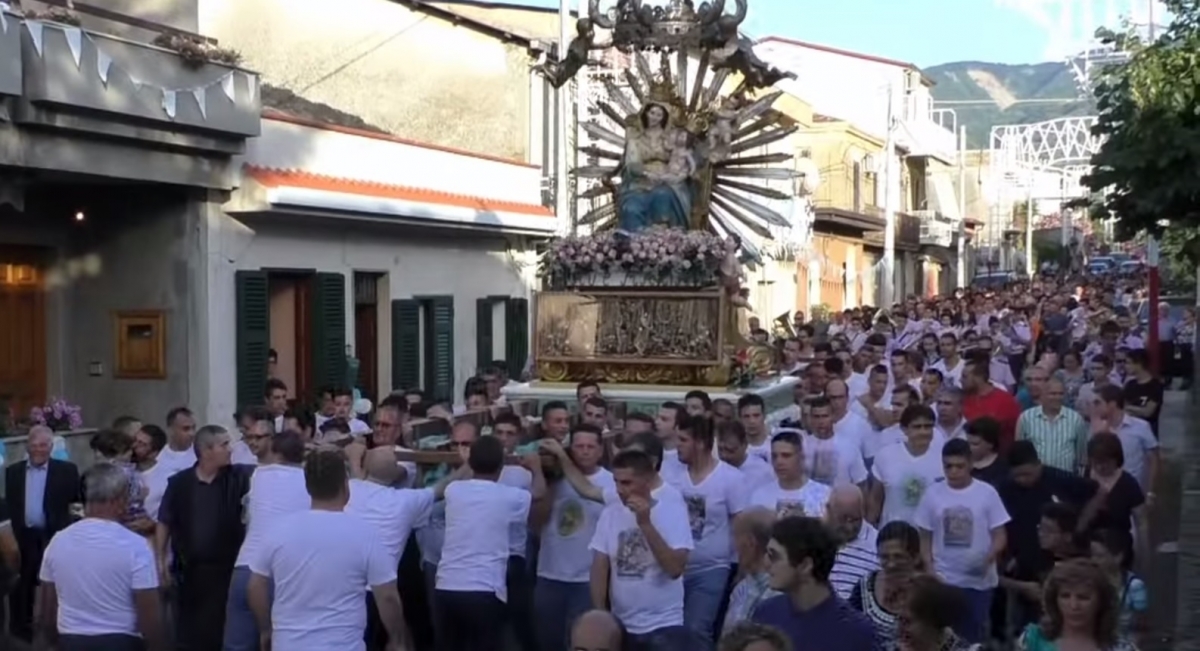 In an act of defiance against Pope Francis, a church parade in southern Italy has taken a detour from its traditional route in order to pay tribute to a convicted Mafia boss.
Locals carrying a statue of the Madonna through the streets of the Calabrian town of Oppido Mamertina in the annual Madonna delle Grazie procession stopped in front of the home of the local godfather, Peppe Mazzagatti.
Interior Minister Angelino Alfano described the incident as "deplorable and disgusting" and praised the local Carabinieri policemen who abandoned the procession in protest.
Mazzagatti, 82, is serving a life sentence for murder and has been allowed house arrest because of health issues.
He is alleged to be one of the heads of the local mafia group, known as 'ndrangheta, one of the most powerful and rich crime syndicates in the world.
Church processions, in which an ornate Madonna statue is paraded across a city, are a common ritual in Italy's deeply religious south.
The practice of halting the statue in front of someone's house is known as "the bow" and is considered an act of high reverence and respect, greatly appreciated by Mafia bosses who are almost unanimously self-professed Christian devotees.
In Oppido Mamertina, members of the clergy, the city mayor and hundreds of the faithful rallied beside the Madonna during the procession, although it is not clear who ordered the bow.
Police said they are examining video footage of the incident to identify those responsible.
According to Italian media, the local parish priest, Don Benedetto Rustico, is a cousin to Mazzagatti.
During a homily after the parade, Don Rustico urged worshippers to beat up a journalist from the newspaper Il Fatto Quotidiano, who was reporting on the incident from outside the church.
Calabria's anti-Mafia prosecutor Nicola Gratteri said the bow was a clear act of defiance to Pope Francis who denounced the Mafia and the 'ndrangheta for its "adoration of evil" in a visit to Calabria last month.
"What happened appears to be a challenge to those words," Gratteri told Italian news agency Ansa.
In a massive outdoor mass in Piana di Sibari, in June, Pope Francis told some 100,000 worshippers that Mafiosi were excommunicated because of their crimes.
"Those who in their lives follow this path of evil, as Mafiosi do, are not in communion with God," the Pope said. "They are excommunicated."
Oppido Mamertino's bishop, Monsignor Francesco Milito, described the Madonna bow as a "serious incident" and said measures will be taken against those responsible.
See below for a video of the Madonna delle Grazie procession making its way through Oppido Mamertina in Calabria.