Italy: Former nuns tie the knot and call on Catholic Church to be more tolerant of same sex marriage
Nuns Federica and Isabel fell in love while volunteering at a drug rehab centre in Pinerolo.
Two former Franciscan nuns who met and fell in love while working at a drug rehabilitation centre in Italy have been married in a civil union in the town of Pinerolo near Turin, say reports on Wednesday (20 September). Federica and Isabel, both aged 44, have now renounced their vocation, but confirm that they still have faith in God.
"God wants people happy, to live the love in the light of the sun," Isabel, from Latin America, said in an interview with Italian newspaper La Stampa. Bride Federica, from Italy, added: "We call upon our church to welcome all people who love each other."
The couple said they would not have left the church if they had not fallen in love while doing voluntary work at the centre.
The wedding was brought forward due to intense media scrutiny and took place behind closed doors at Pinerolo's city hall.
The mayor who performed the civil union, Luca Salvai of the Five Star Movement, told La Stampa: "Yesterday morning they arrived by themselves, scared by all the clamour, and after the ceremony they left by themselves in silence, one next to the other."
According to The Guardian, Federica and Isabel will also participate in a religious ceremony with former priest Franco Barbero, who was suspended from the church in 2003 because he supports same sex marriage. Barbero has already married 19 gay couples this year (2016), said La Stampa.
"I can assure you that not all [nuns] were against this [wedding]," said Barbero. "They have been criticised, but also understood by some sisters. Just as there are many good priests who do not condemn these kind of choices. I must add, for the record, that it is not the first time that I happen to marry two sisters."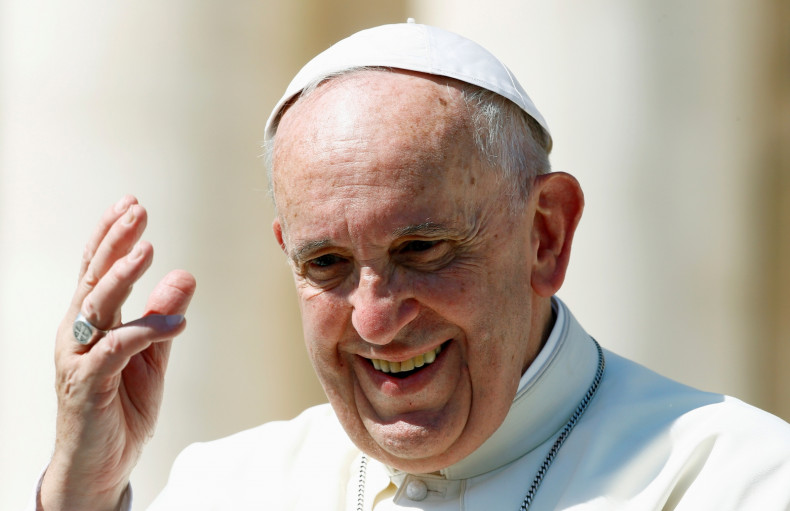 Officially, the Catholic Church states that homosexual behaviour is a sin, but that being homosexual is not. Pope Francis has been more relaxed about homosexuality than his predecessors, saying the church should apologise to gay people for its past intolerance. The Pope added: "If a person is gay and seeks God and has good will, who am I to judge?", according to a report by the BBC.