Italy to train Muslim imams on country's constitution to improve integration and fight terrorism
The course will cover the 'rights and duties inherent in our democratic societies'.
Muslim imams in Italy are to be enrolled on a course educating them about the national constitution, in a bid to improve integration and fight radicalisation.
The Italian government hopes the course will help "create a climate of tolerance," and is set to urge all non-Catholic religious leaders in the country, as well as prospective foreign workers, to enrol.
Costing around €92,000 (£80,000), the training is being funded by the Interior Ministry with the aid of the esteemed University of Bologna.
The syllabus is expected to contain Italy's constitutional principles and the "rights and duties inherent in our democratic societies". Topics covered will include freedom of religion, freedom of speech and the right to practice and worship individual faiths.
Beginning in February, in the northern city of Ravenna, the programme will be rolled out at six universities including Pisa and Florence.
Professor Giovanni Cimbalo told the Italian newspaper La Repubblica: "The aim is to foster a dialogue between religions and cultures, contributing to the construction of a peaceful and non-violent society."
Italy is home to around 1.7 million Muslims, the fourth largest population in Europe, with numbers increasing since the start of the migrant crisis.
However, Islam is not officially recognised as a religion in the country, meaning there are only eight official Mosques in the country. Protests in October last year forced some makeshift mosques to shut.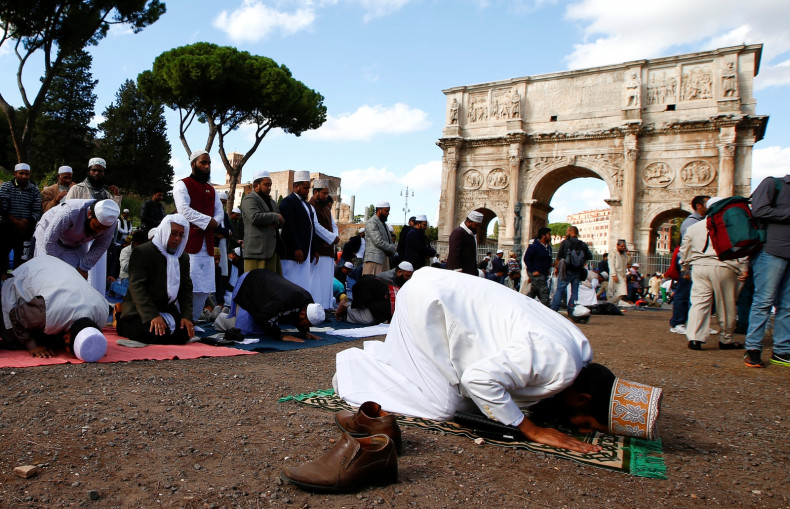 Many believers subsequently pray at home or at 800 cultural centres around the country. Critics argue this concealed form of worship helps foster radicalisation.
The course will also focus on the process of setting up new places of worship to combat this oppression.
In January last year, Italy announced the creation of a new council of "Italian Islam" in an effort to further integrate Muslims in the country.