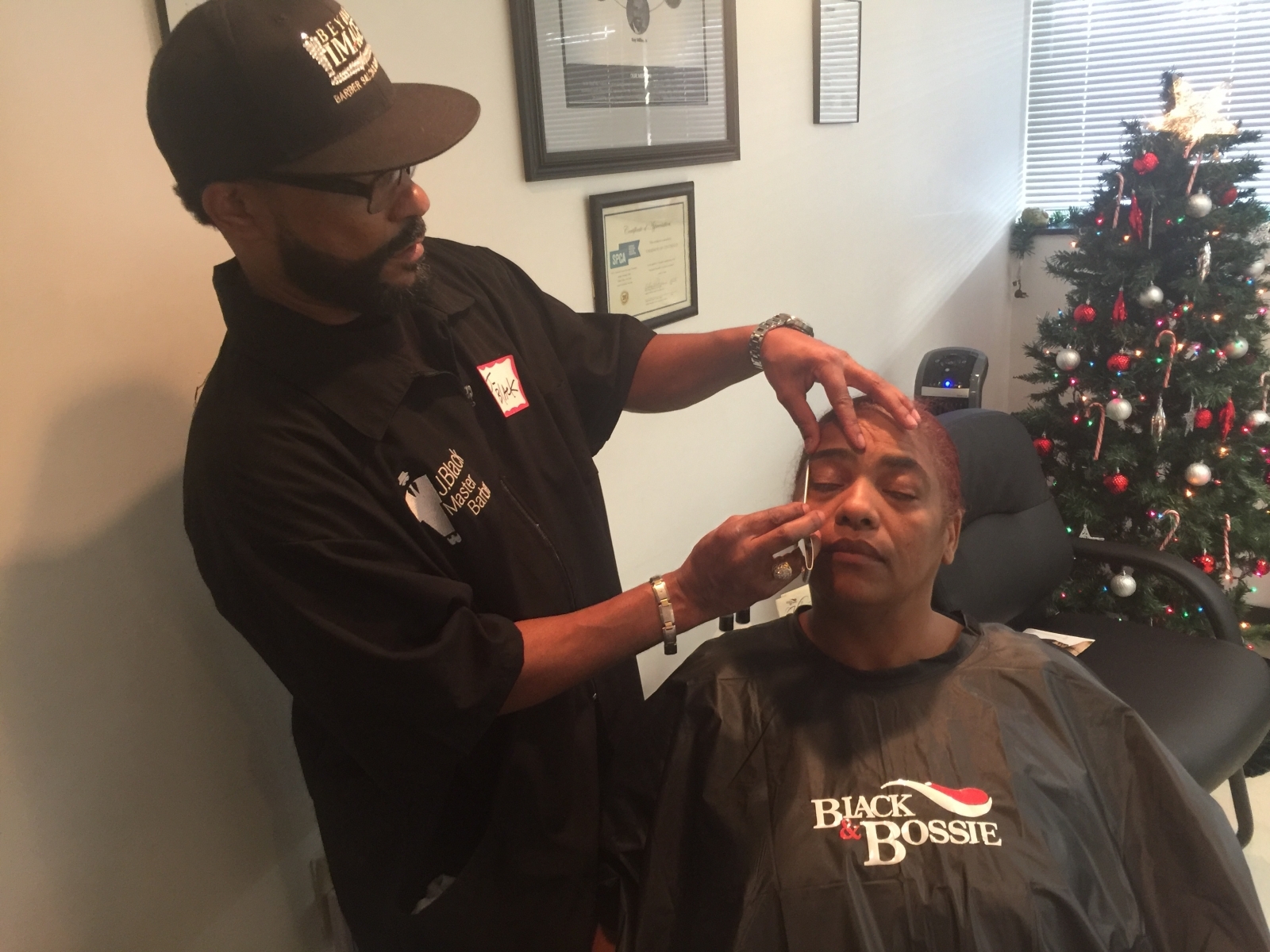 Angela had told the hairdresser that they would never be able to suddenly make her look like her old self but when she saw her reflection in the mirror her eyes pooled with tears.
The Urban Minority Alcoholism and Drug Abuse Outreach Program (UMADAOP) in Cincinnati is one of the leading social service agencies in Hamilton County, Ohio, and this holiday season it is offering free makeovers to some clients.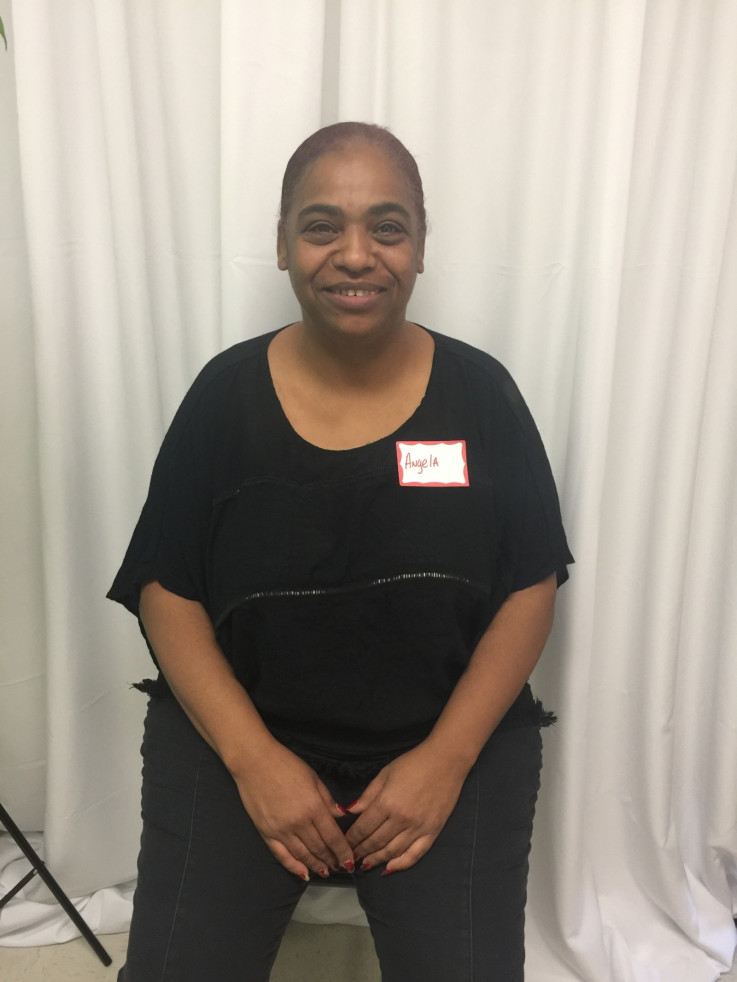 Angela before she had her makeover
UMADAOP
Dr Kamaria Tyhimba, president and CEO of UMADAOP in Cincinnati, tells IBTimes UK: "We wanted to celebrate our clients' success and recovery and that is why we created the holiday makeover event."
Many of their female patients had not felt confident or worn makeup in years. After helping the women to feel healthier on the inside, UMADAOP wanted to ensure they felt better inside and out.
Although day to day the programme is designed to help vulnerable people suffering addiction, they've also seen people beat drugs and come out the other side.
Tyhimba wanted to do something for those people and she wanted other people to know there was still hope.
"In our current news cycle, the narrative of heroin and opioid addition is hugely reported and many times the stories are only about death and despair," she says.
"They often leave the viewer feeling helpless and hopeless.
"Disseminating a message of hope and help is equally as important as telling the story of risk and loss. Yes, addiction is a disease. Yes, people are overdosing. And, yes, people are dying.
"But, would you believe that heroin use is not new? It did not just start in 2013. And there are people recovering successfully from the addiction."
From its inception in 1980, Tyhimba says "now there are 12 UMADAOP organisations across the state of Ohio [and they] have grown to become a vital force in meeting the substance abuse education, prevention, and treatment needs of African and Hispanic Americans throughout the state".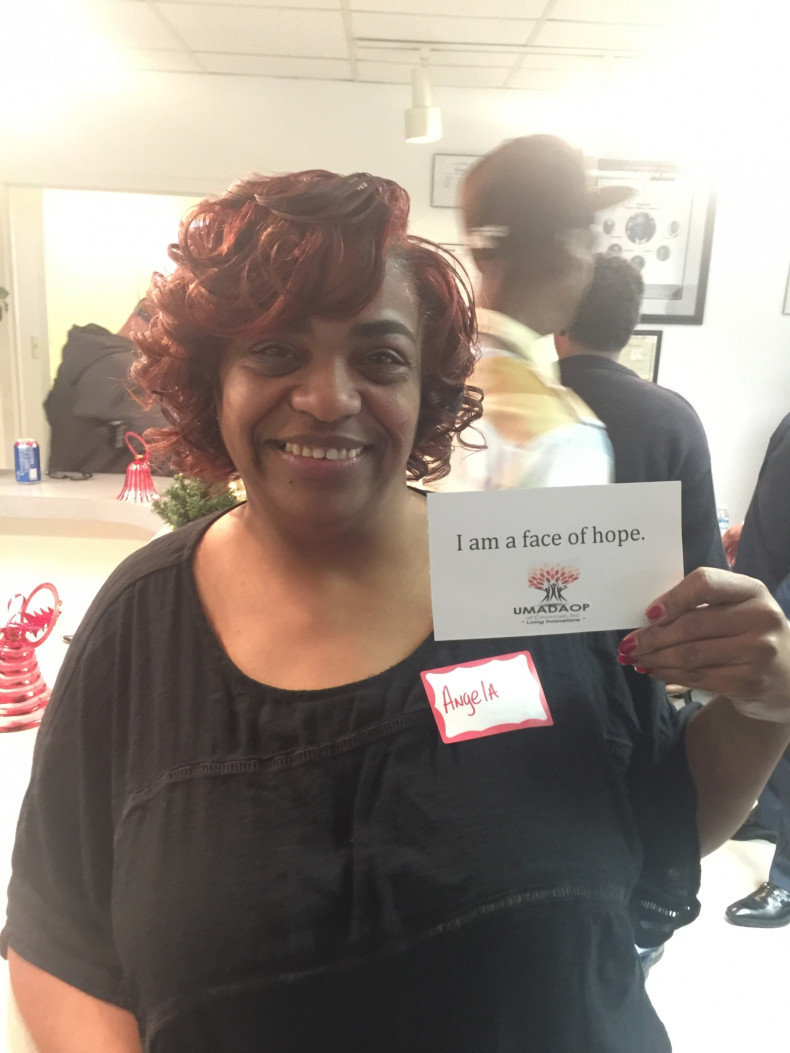 What's more, this isn't just a state issue - it's a national issue for the US as the effects of its opioid crisis are increasingly being felt. Aggressive marketing of painkillers made from opium poppy over the last decade has led to a generation of addicts, many of whom moved on to street heroin.
Now there are almost 100 deaths a day from overdoses and it is estimated that 500,000 Americans could die from opioid overdoses in the next 10 years.

In contrast to the rest of the world, the US consumes more than 80% of global opioid pills despite having less than 5% of the world's population.
In times like these it's hard for programmes tackling addiction to celebrate the small tales of success against the overwhelming number of deaths and new addicts but UMADAOP is resolved in doing so.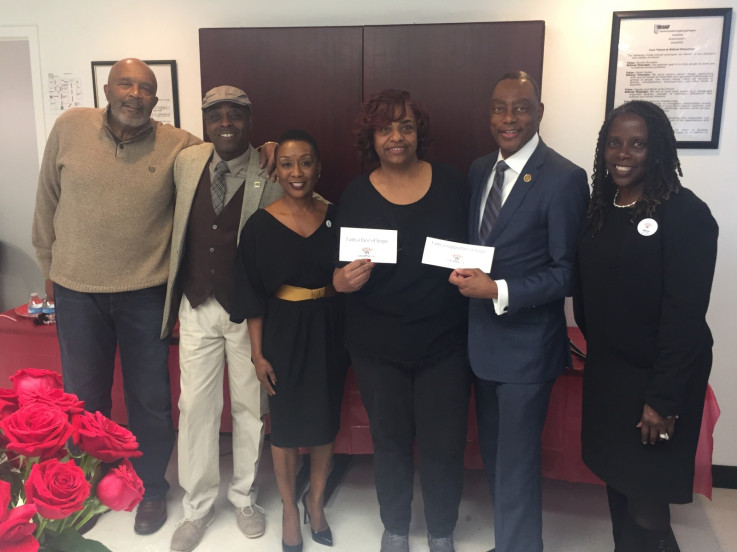 The team behind the initiative and Angela after her makeover
UMADAOP
"At the end of the day, people suffering with heroin and opioid addiction can restore their lives and participate in society as productive citizens," says Tyhimba.
"It becomes everyone's job to have a rescue and restore plan for them. Promoting the treatment and programmes that are available and that they work is key."
The programme consists of various forms of treatment including 'ambulatory detox', a treatment within a safe medical environment, and medication which provides relief from heroin cravings thus making addiction recovery possible.
"UMADAOP is doing this work every day but in order to see major improvements regarding the opioid crisis, we as a country need to know that there is hope," says Tyhimba.