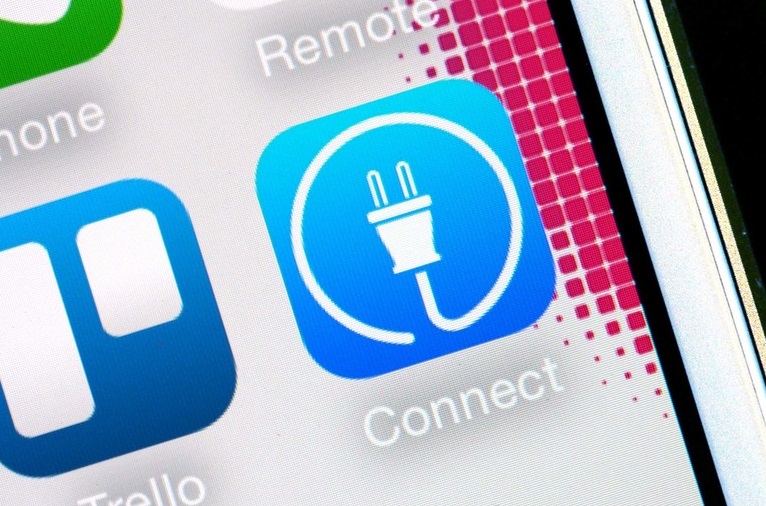 Update: Apple apologises for 11-hour App Store and iTunes outage
UPDATE 5.30PM (GMT): Apple has revealed that its issues with iTunes and other services is due to an internal error:
"We apologise to our customers experiencing problems with iTunes and other services this morning. The cause was an internal DNS error at Apple. We're working to make all of the services available to customers as soon as possible, and we thank everyone for their patience."
UPDATE 2.30PM (GMT): Apple confirms on-going problems with iTunes and App Stores
UPDATE 2.05pm (GMT): Apple has updated it status page to reflect some of the issues the company's millions of customers are experiencing, saying that all users of iTunes continue to be affected while iCloud logins were causing problems but should now be fixed:

UPDATE 12.28pm (GMT): iTunes has been removed from Apple's System Status page. IBTimes UK has been told by an Apple spokesperson that no official comment has yet been issued by the company.
UPDATE 11.51am (GMT): A customer service agent in the UK has said that Apple is aware of an outage but does not know how long it will take to fix. Currently Apple Support is also down.
---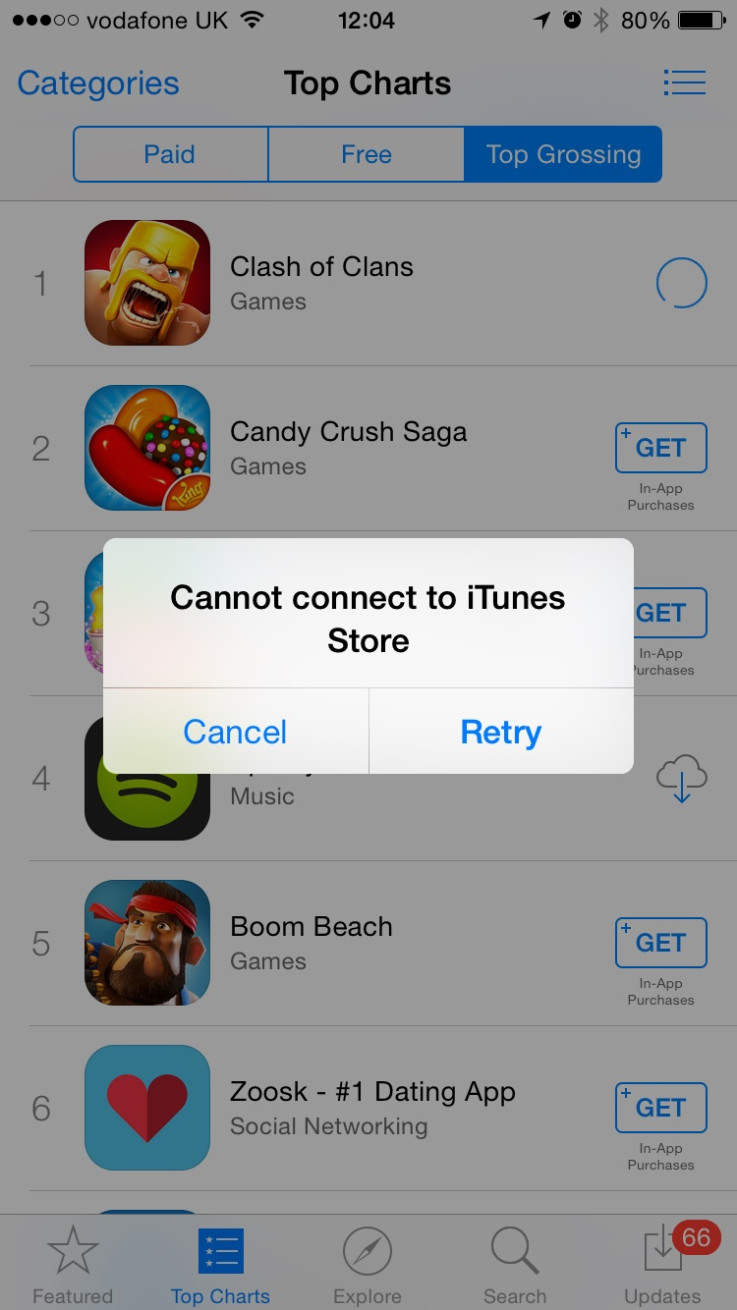 Issues are wide-ranging across Apple services
IBTimes UK/ Screen Grab
iTunes, iBooks, Apple TV and several other Apple services are currently offline as a result of what appears to be issues with the company's servers.
Users attempting to connect are experiencing difficulties, with login attempts to iTunes Connect being refused.
The iOS and Mac App Stores are also playing up with intermittent outages occurring when viewing items.
It is not clear how far-reaching the issues are but Apple users from the US, UK and Australia have all reported problems on social media. Some users have even reported that Apple Store staff have resorted to using pen and paper.
Apple's system status report is not reflecting the issues and it has not yet been established whether Apple is aware of these issues. The company is yet to respond to a request for comment from IBTimes UK.
The Next Web stated that it has received reports from its readers experiencing problems in Brazil, Bolivia, Poland, Serbia, South Africa, Cyprus, Canada, Spain, France, India, Italy, Indonesia, Portugal, Egypt, Denmark, Japan, Hong Kong and Germany.
Developers also told the publication that Apple has told them to expect the problem to be fixed by 2pm (GMT).
Developing...