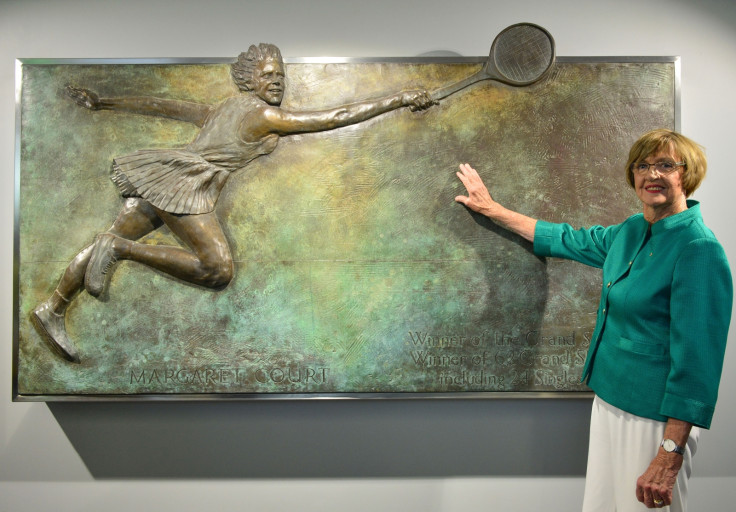 Margaret Court has defended herself after coming under scrutiny for her recent homophobic comments.
The tennis legend revealed that she would boycott Qantas airlines after their chief executive voiced his support for same-sex marriage, while also recently claiming that modern tennis is "full of lesbians".
The comments shocked the tennis world, with former 18-time Grand Slam winner and LGBT activist Martina Navratilova slamming the tennis legend in an open letter as "a racist and a homophobe."
However, Court has now come out in response, claiming that she has nothing against the LGBT community.
"I think marriage is so important and children are so important," the 24-time Grand Slam champion said, as quoted on The Sydney Morning Herald. "My thing is just about the definition of marriage."
"They [the LGBT community] can do what they want to do. I've got nothing against them. Just don't touch the definition in a Bible marriage.
"I don't dislike Martina personally at all, or any other women players. I've got nothing against gay people. I've got them in the church. I've also got over a hundred Africans in my church and they know I love them."
Court's initial comments also prompted tennis professionals to propose that the Margaret Court Arena in Melbourne undergo a name change or have the Australian Open organisers risk a player boycott.
The 74-year-old was indifferent about the name change, claiming it is up to the Australian Open to change the name of the arena.
"If the people want my name on there, then it's up to them. I won more grand slams than any other man or woman."