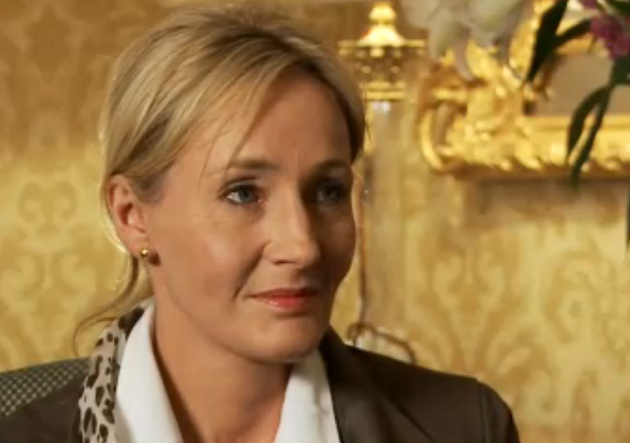 Harry Potter author JK Rowling has hinted that, after dipping into adult themes for her new book The Casual Vacancy, she will return to children's literature for her next project.
The Casual Vacancy, Rowling's first novel for adults, will deal with a range of adult subjects including class, drug addiction and teen sexuality - in stark contrast to the child-friendly fantasy of Harry Potter.
However, speaking to the Guardian, Rowling hinted the book that follows The Casual Vacancy shall return to more familiar ground.
"It's still on my laptop and I really like it and at some point I will finish it," said Rowling, who is reportedly worth around £560m.
"It's very near completion, but it's got to take its place in the queue because there are quite a lot of things.
"I think it will be different novel for children, which is also quite near completion. But I wouldn't like anyone holding me to that because I like to be free to change my mind.
"I spent a long time committed to the next thing I was going to write. So it just feels great now that I can choose."
Rowling, who has spoken previously about penning a political fairy tale for kids, said she was optimistic parents make reading more attractive than computer games to kids.
"The way in is to read them [children] books. As an ex-teacher I can testify to the fact that some children are very intimidated by the process of having to read and some children have problems with that," she said.
"But you can lead to a lot of books by just finding a good story and reading it to them. It's not that difficult, unless the parent has literacy problems. But you would hope there's a teacher at the child's school who loves books enough that they read to them.
"I don't believe in naming television taboo or banning it completely. I read to my kids nightly and they are allowed to watch telly. But I'm watching what they're watching, so it's not uncontrolled."
Rowling admitted she has yet to be won over by electronic reading devices and remains wedded to the printed page.
"There's no doubt it's had a huge impact on publishing," she admitted of Amazon's Kindle e-reader.
"But for all the doom-mongering about Kindle, we should be encouraged that people want to read. Personally I'll always be faithful to paper, I love a physical book. "