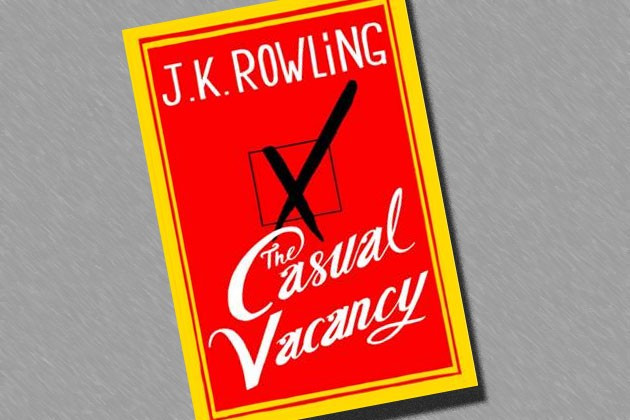 The cover of JK Rowling's first adult novel has been officially unveiled.
The Casual Vacancy, which will be the author's first offering since calling time on the Harry Potter saga, is set for worldwide release in September.
Ahead of it highly anticipated publication, publishers Little, Brown released a shot of the book jacket. The novel is set in the fictional English town of Pagford and deals with the unexplained death of a village resident.
The understated cover shows what looks like an X on a ballot paper on a red background.
Jon Howells of booksellers Waterstones said the cover was intriguing.
"While it is great to see such a bold cover image, it'll cause frustration among those desperate to find out more about the plot," he said. "There are no clues here. As ever, the JK Rowling guessing game continues."
Rowling made an estimated £620m from her successful Harry Potter books for children.
The books, which have been turned into films, has made her one of the most successful authors of all time.