Fans of JRR Tolkien will today toast the 121<sup>st birthday of the Lord of the Rings author.
The Tolkien society has invited all fans to celebrate the writer's birthday with a toast to "The Professor" at 9pm tonight.
They are also asked to leave messages for The Hobbit author, who died almost 40 years ago.
The society said: "On the 3rd January 1892 JRR Tolkien was born in Bloemfontein, South Africa.
"To celebrate this event, on this day each year Tolkien fans around the world were invited to raise a glass and toast the birthday of this much loved author 21:00 your local time. The toast is "The Professor".
"For those unfamiliar with British toast-drinking ceremonies: To make the Birthday Toast, you stand, raise a glass of your choice of drink (not necessarily alcoholic), and say the words 'The Professor' before taking a sip (or swig, if that's more appropriate for your drink).
"Sit and enjoy the rest of your drink."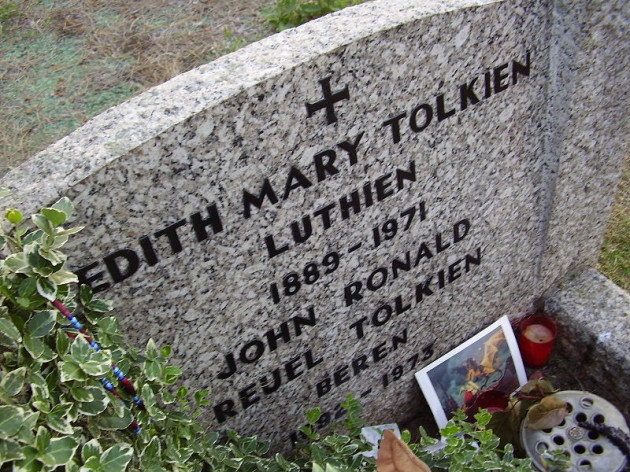 So far, around 140 fans have left messages to Tolkien on his official website, and revealed what drink they will be toasting with.
One user, writing under the username Deliolinde, said they would be drinking mead and added: "To the Professor! With all my love!"
Frejya Evenstar, from Calgary and also drinking mead, said: "A toast to The Professor - I have had a lifelong love affair with Middle Earth and all of its beauty, magic and wonder. Thank you for enriching my life!"
Rob Anderson, drinking IPA in the US, wrote: "Thank you for your insight on nature and humankind while offering an unforgettable and unparalleled imaginative journey through Middle Earth! Here's to you, Sir!!!!"
Meanwhile Andrew Higgins, from Clapham and drinking apple cider, said: "To The Professor - Your lifelong work is the very wine of blessedness and it is a gift to be able to continue to explore and learn from you. Le Hannon!"
Peter Jackson's The Hobbit: An Unexpected Journey was released in the UK on 13 December has so far made £432.4 million at the box office worldwide.
The book on which the film is based was released in 1937 and its popularity prompted Tolkien to write the Lord of the Rings trilogy, which were released in the 1950s.