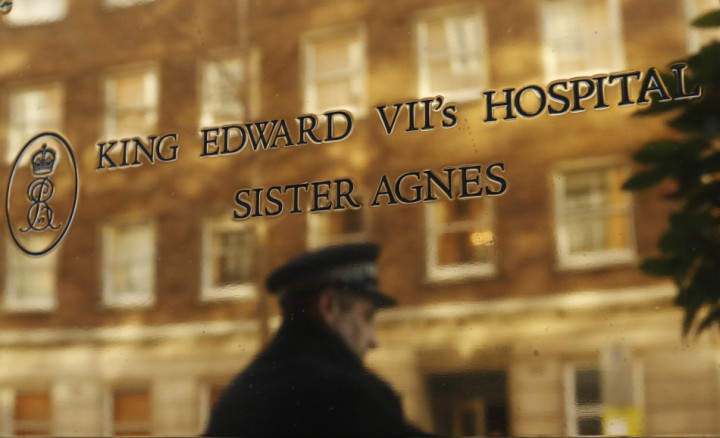 The royal family has said it is deeply saddened by the death of a London nurse who fell for a prank call by Australian DJs pretending to be the Queen and Prince Philip.
Jacintha Saldanha was found dead at an address near the King Edward VII's Hospital two days after picking up the phone to answer a call from 2Day FM radio DJs Mel Greig and Michael Christian. Colleagues who found her unconscious tried to revive her but their efforts failed.
Kate Middleton checked out of the hospital in Marylebone on Thursday after spending three nights being treated for acute morning sickness.
A Buckingham Palace spokesman said: "The Duke and Duchess of Cambridge are deeply saddened to learn of the death of Jacintha Saldanha.
"Their Royal Highnesses were looked after so wonderfully well at all times by everybody at King Edward VII's Hospital and their thoughts and prayers are with Jacintha Saldanha's family, friends and colleagues at this very sad time."
Saldanha was tricked by the DJs into answering questions about Kate's condition.
In the aftermath of Saldanha's death, the Twitter accounts of Australian DJs Greig and Christian vanished from the social networking site.
Prior to her death, a statement by the pair's management defended the prank, in which Greig pretended to be the Queen and duped staff into revealing confidential information about Kate Middleton's condition.
"The prank was a bit of fun and indicative of Mel's high energy, anything-for-a-laugh personality," read the statement. It described her as a "consummate MC".
Kate Middleton Prank Call: Full Transcript of Australian Radio Hoax