Manchester City midfielder Jack Rodwell feared for his career after a succession of hamstring injuries threatened to de-rail the 21 year old's promise.
Rodwell made his first City start for over five months having suffering a hamstring injury while on England Under-21 duty in October, the latest in a succession of problems for the England international.
The former Everton player has featured just 10 times for the Premier League champions since his summer move from Goodison Park, and having again aggravated his hamstring in January, leaving City boss Roberto Mancini 'worried' by the youngster's predicament, Rodwell admits he feared training sessions such was his vulnerability to injury.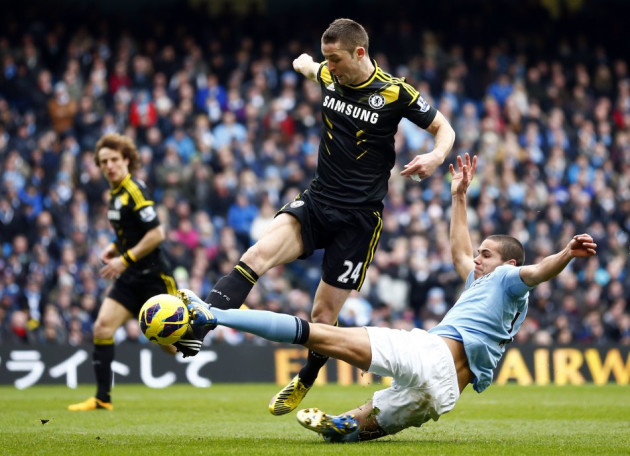 "I had between five and 10 setbacks, and that's not just from the original injury," Rodwell admitted. "It's mentally hard.
"There are times when you're set back again and you don't know what to do. At Everton last season I doubted whether I was just built for it. I've had my family around me all the time and that's been a great help. I've stayed strong and now I'm back.
"Before the last five or six weeks when I've been back fit I used to go into training and was never confident. I was just praying I got through training and that's just not the way to be at all. The sports science staff and physios here have really taken care of me. We went back to the drawing board and looked at everything.
"Now in training I'm just looking forward to the game. There's not a second thought about injuries so that's good."
Changes to his living arrangements and car have sparked a turn around in fortunes for Rodwell's fitness, and now back in the City starting eleven, can focus on making up for lost time during the remainder of the campaign.
"Everything was going really well," Rodwell added. "But I've just not been able to kick on through injuries and fitness. I just hope that's the last of it. I'm not saying I'm never going to get injured again, that's just impossible.
"But if there is an injury we'll know why and we can assess it, whereas six or seven weeks ago we didn't have a clue.
"It's like a new signing. I've not been available for 20 games in mid-season which is disappointing but maybe it's a good time to come back now for the last push of the season. I'm just pleased to be back on the pitch and injury free. I feel like a new signing coming into the team."
In his first start of 2013, Rodwell produced an impressive performance against Chelsea, being replaced after 54 minutes by Carlos Tevez, who went on to add to Yaya Toure's opener as City went to within 12 points of leaders Manchester United with 11 games left.
The Southport born Rodwell has promised of 'more to come' in the closing weeks of the season while claiming United can be caught should the league champions win all their remaining games.
"As the manager brought me off against Chelsea, he said I'd done well," Rodwell gleamed. "I'm just pleased to be back on the pitch and injury free to be honest. My last start was September. I've not really had a lot of opportunities because of the injuries. I'm still young at I'm 21, so I'm still maturing bodily."
"I feel as though the fans saw a little bit more of me (against Chelsea) but there's still a lot more to come in my opinion."
"I think it would be enough to give us a really good chance. I'm not sure how many points United will drop but if we do that we're definitely in with a chance," he added.
"It's going to be tough but we've got the derby game [in early April] and United are still in the Champions League so there are still a few elements there. It's never over until it's over.
"If we play like that [as against Chelsea] for the rest of the season, we're in with chance. It's a small chance but there's definitely still a chance."