Arsenal icon Liam Brady believes midfielder Jack Wilshere will be ranked alongside Glenn Hoddle, Paul Gascoigne and Wayne Rooney as one of English football's most technically skilful players.
Wilshere returned from 16 months out injured earlier this season to great acclaim, producing a string of fine performances for his club and making his international return against Sweden.
The Gunners' hopes of qualifying for the Champions League via their league position will be dictated by Wilshere's form for Arsenal between now and the end of the season, and Brady says the 21 year old is rapidly improving.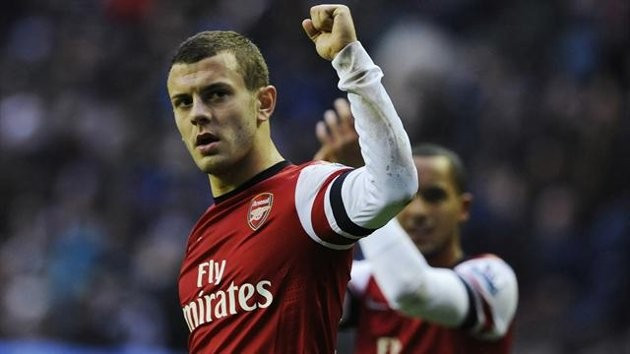 "We were all a bit nervous - it was 16 months - but he has improved with every game and his performance against Liverpool was outstanding," Brady told TalkSport.
"I think he will be up there with the very, very skilful creative English players. In my time it was Glenn Hoddle, Gascoigne came after that and then Rooney, and I think Wilshere will be in that mix.
"I think he is leading the team now, his pace is deceptive. He has a funny running style but he drifts past players - and he's only [young], he's only going to get better."
Brady, who has played a pivotal role in the development of a string of Arsenal youngsters, including Cesc Fabregas, last week confirmed his intention to leave the club after 17 years of service in the club's academy.
During his playing career at Arsenal Brady scored 59 goals in 307 appearances, but his tenure with the youth team has seen him become far more prolific, with the north Londoners earning a sought-after reputation for bringing through the finest young players in the country.
"Liam has a deep understanding of what it takes to discover and develop a talented youngster into someone who can perform at the highest level," chief executive Ivan Gatzidis said last week.
"He has made a massive contribution to Arsenal football club. It will be difficult to find a worthy successor but we will be looking for someone who can build on what Liam and his team have created."
The move is the latest alteration to the infrastructure of the club's academy, with Steve Bould, the former youth team head coach, leaving to fill the role to replace Pat Rice as Arsene Wenger's first-team assistant.