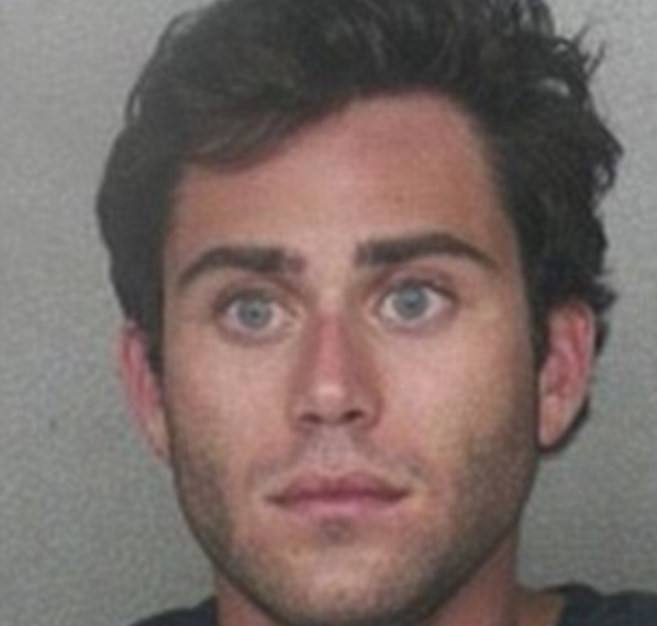 A man accused of trying to bludgeon his cousin's ex-boyfriend to death with a sledgehammer took selfies moments after the alleged assault, a court heard. Jacob Nolan, 23, was drenched in blood as police stormed into Michael Weiss' New York office, a witness said.
"At the time, it seemed that he was taking pictures of himself," building manager Andrew Goldfarb told jurors at the Manhattan Supreme Court, according to The New York Post newspaper.
Weiss, a psychiatrist, was also stabbed multiple times but he survived the attack after he managed to break free and call for help.
"Everything happened so fast. I was screaming for help. I knew I was being stabbed even before I knew I was hit," he testified on 3 March. "I was trying to get away and continued to scream for help and Jacob continued to stab me… My arms, my legs, my back, my abdomen, my chest."
Nolan's lawyers have claimed he was brainwashed into carrying out the attack by his older, "manipulative" cousin Pamela Buchbinder, 43, who has a seven-year-old son with Weiss.
Weiss told the court that at Buchbinder's request he changed a $1.5m (£1.05m) life insurance policy last December making the boy the beneficiary and her the trustee.
Taking advantage of her cousin, who has a history of mental illness, Nolan's lawyers said that she "programmed" her cousin into carrying out the attack, so she could claim the insurance payout.
"As a psychiatrist, she knew what buttons to push," said Nolan's lawyer Roger Stavis in opening statements, adding that she had turned her cousin "into her weapon against Michael Weiss."
"He was putty in her hands. She programmed him," he said. The pair were living together at the time of the attack.
Photos of the cousins buying the sledgehammer used in the attack will also be used as part of the defence, although Buchbinder has not been charged in relation to the attack.
The trial continues.