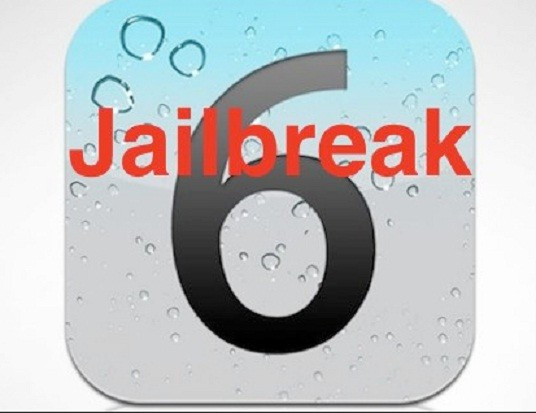 Followed by iPhone Dev team's announcement of the latest version of RedSn0w 0.9.15b3, the iH8sn0w has released an update to his popular Windows jailbreak tool, Sn0wBreeze v2.9.7 bringing support to jailbreak iPhone 3GS and A4 devices running on iOS 6.0 or iOS 6.0.1.
New features of Sn0wBreeze v2.9.7
a) Added 6.0 (10A403)/6.0.1 (10A523) support (Only includes iPhone 3GS and A4 devices).
b) The 6.0/6.0.1 is currently a tethered based jailbreak through iBooty (Except for the iPhone 3GS old bootrom users).
c) SAM is built-in for iOS 6 hacktivations. (Hacktivated phones can reboot to a semi-tethered state after being activated [rather than just hang at the Apple Logo]).
iREB and iOS 6
Due to some changes in iOS 6, the current public standalone version of iREB will not enter a proper PWNED DFU state for restoring to custom iOS 6 IPSWs. An update for the standalone version should come sometime this week. In the meantime, use the iREB tab located in sn0wbreeze's top status bar to enter a proper PWNED DFU state.
Bug issues
1) Windows 8 users currently need to use this workaround to run Sn0wBreeze.
2) iPad baseband will fail to flash on iOS 4.0>> iOS 4.2.1 restores.
3) iPod Touch 2G 4.x.x restores fails. For more information head over to iH8sn0w site.
The Windows users, who wish to jailbreak iOS 6.0 or iOS 6.0.1 using the latest version of Sn0wBreeze, may follow the tutorial below. IBTimes UK reminds its readers that it will not be held liable for any damage to the device during jailbreak. The users are advised to create backup of all their important data before proceeding. Ensure that the battery of the device carries charge above 80 percent.
Note: This is a tethered jailbreak. This does not work with either A5 devices like the iPad 2 or A6 devices like the iPhone 5.
Compatible device
1) iPhone 3GS
2) iPhone 4
3) iPod Touch 4G
Steps to jailbreak iOS 6.0 or iOS 6.0.1 tethered using Sn0wBreeze v2.9.7
1) Download latest version of Sn0wBreeze 2.9.7
2) Unzip the package and run Sn0wbreeze-v2.9.7.exe as an administrator from the desktop
3) Click Okay then click Next and browse for IPSW. If you do not know the location of your iOS 6.0 or iOS 6.0.1, then you can download it by clicking the Download iOS Firmwares button. You can also download the desired firmware for your device from this download page.
4) After you select the correct IPSW file, you should now get to see a message saying the file was verified. Click on Next
5) Click Simple Mode from there select Yes to Hacktivation. Your custom IPSW file will now be created and it should appear on your desktop
6) Click OK then place your device into DFU mode. Now click Start to put the device into PwnedDFU mode using iReb. The screen on the iPhone should stay black
7) After verified in PwnedDFU, open iTunes and it should detect a device in recovery mode. Now select your device from the list of available devices and hold the Shift button on your keyboard while clicking the Restore. Then select the custom IPSW file created by Sn0wBreeze that is sn0wbreeze_iPhone_4-GSM-6.0.1-10A523, and click OK
8) Your iDevice will restore like normal via iTunes, except this time you should notice a snowflake icon on your screen as it restores the custom firmware
9) After the device is finished restoring, go through the normal setup process until you arrive at the Home screen. Swipe to the second page and you should see Cydia. Since this is a tethered jailbreak, you cannot use Cydia until you perform a tethered boot
10) Put your device into DFU mode once again
11) Open the iBooty folder located on the desktop and run iBooty
12) Select your device from the drop down menu and click Start. The device will now tether boots so that Cydia will be usable once it arrives at the Home screen
13) Once at the Home screen, try to open Cydia
If Cydia opens, it means you have successfully jailbroken your device (iPhone 3GS/iPhone4/iPod Touch 4G) using Sn0wBreeze 2.9.7 on Windows.
Head over to this thread to see how to jailbreak iOS 6.1 beta 2 tethered on iPhone 4, iPhone 3GS and iPod Touch 4G.
[Source: iDownloadblog]