Jaipur Literature Festival: Dalit Bant Singh to tell shocking story of caste discrimination in India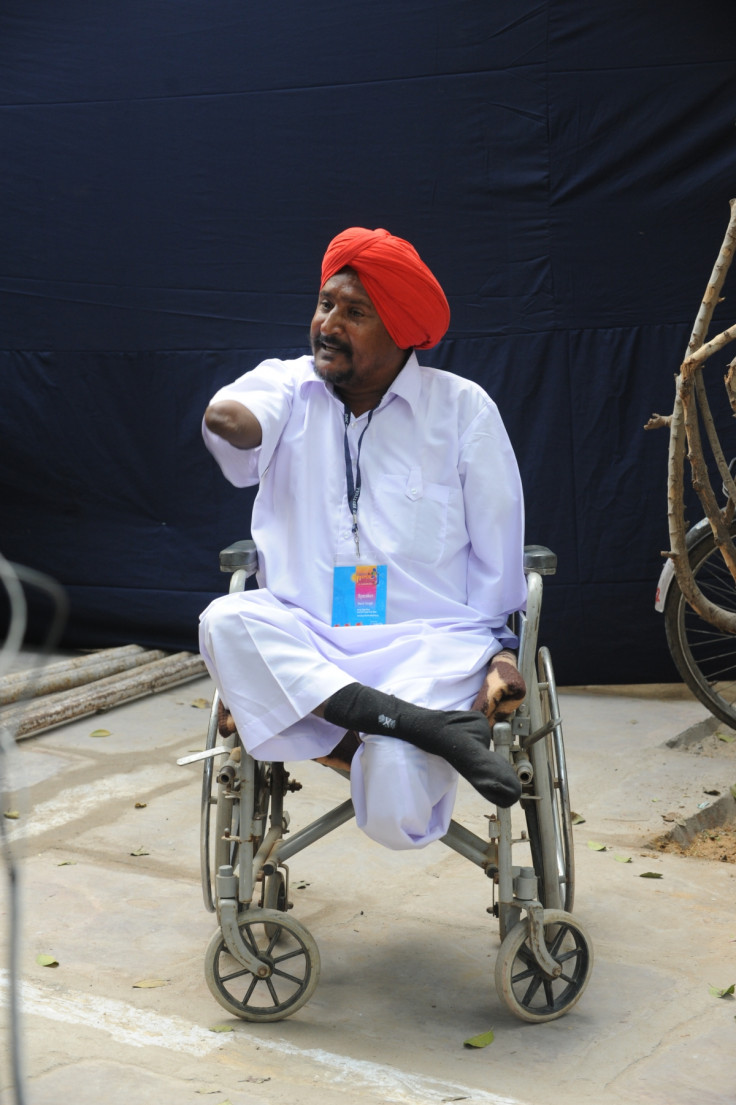 The story of the life of Dalit writer and activist Bant Singh is to be narrated at the annual Jaipur Literature Festival in India. The festival will bring together some of the world's leading authors and journalists from 21-25 January 2016, including Stephen Fry, Ruskin Bond, Alexander McCall Smith and Margaret Atwood.
Singh's activism over the years has highlighted the plight of caste discrimination in India and made the writer an icon for the Dalit resistance in Punjab. In 2000 Singh dared to take a group of village landlords to court over the gang rape of his daughter, ensuring life imprisonment for the rapists. His act came at a time when few people in the Dalit community would have attempted to speak out against the actions of those born into a higher class than them.
Singh's struggle gained nationwide attention in 2006 when he was attacked by a group of men with iron rods and axes, suspected to be repercussions from the sentencing of the village landlords for his daughter's rape. Singh lost both his lower arms and one leg in the incident but has continued to fight for the end to caste discrimination in India through his revolutionary songs.
Now the Dalit voice is to go international at the Jaipur Literature Festival 2016 on 24 January. A 50-minute session will be devoted to the activist, who will be in conversation with Nirupama Dutt, the author of his biography. Her book, Ballad of Bant: A Qissa of Courage, is to be launched at the festival.
Organisers of the festival said: "Bant Singh's inspiring story of resistance to the atrocities he suffered as a Dalit Indian is a story of empowerment as well as a mirror to the fault lines in a still feudal society."
India's Dalit's are at the bottom of the Hindu caste system and are often referred to as "the untouchables". According to Navsarjan, a grassroots Dalit organisation, there are approximately 167 million Dalit people in India, making up a total of 16% of the country's population. The word "Dalit" translates to "oppressed" or "broken". Data from Navsarjan also indicates that nearly half the Dalit population live under the poverty line and as many as 62% of them are illiterate.
On 18 January the Students Federation of India staged mass protests in New Delhi over the suicide of a Dalit scholar. It is believed that 25-year-old Rohith Vemula was one of five Dalit scholars to be expelled from the University of Hyderabad, triggering accusations of casteism.
© Copyright IBTimes 2023. All rights reserved.