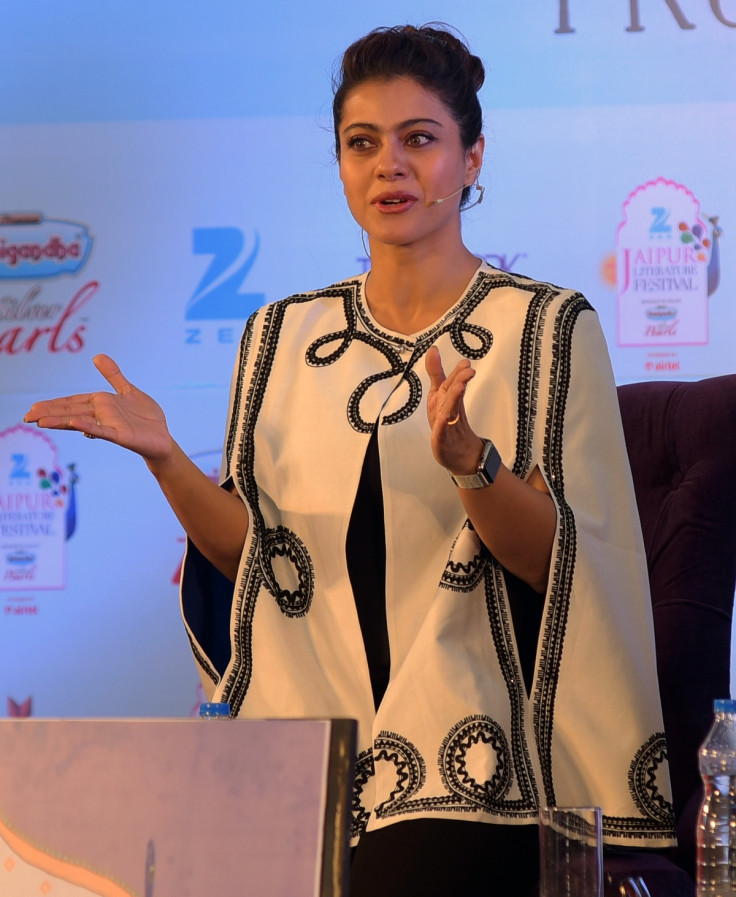 A number of speakers at the annual Jaipur Literature Festival have waded into the nationwide debate on intolerance, with arguments being made on both sides. Bollywood stars Kajol and Karan Johar found themselves on opposing ends of the discussion as the world's largest free literature festival enters its fourth day. Meanwhile, notable political figures and authors have also added their voice to the debate.
The debate on whether intolerance is rising in India has been ongoing for months, beginning with the lynching of a Muslim man in Uttar Pradesh. The man was attacked by a Hindu mob on suspicion of eating beef, an act which has been banned in many Indian states. The incident led to a heated discussion on whether India was becoming increasingly intolerant, as further cases of violence over beef eating rumours began to emerge.
Here's what the some of the speakers have said so far.
Poet Ashok Vajpeyi: "Intolerance levels remain high and widespread. Look at what happened to a Dalit student driven to suicide. This is also intolerance. There is an intolerance of excellence. You have all kinds of people who enjoy no respect among their peers heading national institutions. That has not disappeared. There is intolerance of minorities not merely of religion or faith but also of ideas and belief. If you say that you don't agree with the government then you're termed anti-national. All these levels of intolerance remain."
Opposition Congress Party politician Shahi Tharoor: "I think we have been promoting a culture of conformity in which anyone who transgresses the norms faces unpleasant consequences. You can say what you like but then you may be fired, banned, ostracized, humiliated or worse. So many prefer to bite their tongues rather than fully use their freedom of expression. Whether you call that intolerance or not, I agree with Karan [Johar] that it narrows the range of permissible discourse."
Bollywood director and TV personality Karan Johar: "Look what happened as a result of anyone who said anything on [intolerance]. We're in a tough country to speak about your personal life and I feel really sad about it. Being a public figure you're expected to helm a certain movement. Talk about freedom of expression, which is the biggest joke in the world, I believe. Democracy is the second biggest joke. How are we democratic? How is there freedom of expression? I'm a filmmaker and I feel bound on every level, be it to do with what I put out on celluloid or what I say in print. I feel like there's always some kind of a legal notice awaiting me. Everywhere I go, I'm scared. I'm scared I'm saying something in Jaipur and I don't know who will file a case when I get home. We finally won the national anthem case two days ago, which was started 14 years ago. I no longer have to apologise for putting the national anthem in my film in an emotional, proud manner. We essentially have to say what we have to with so much clever policing. Fortunately, language is a great thing – it makes you say things and yet not."
Bollywood actress Kajol: "Fortunately I have to say that the film industry is one place where we have no line, we have no barrier, we have no caste, no creed, no colour, no indifference, no intolerance. I think that is one of the most beautiful things about our industry. Our industry will always keep reflecting on what is happening in our society. It will keep on going and everyone is welcome. These days people seem to have become oversensitive. As public personalities, it is our duty to speak well and correctly."