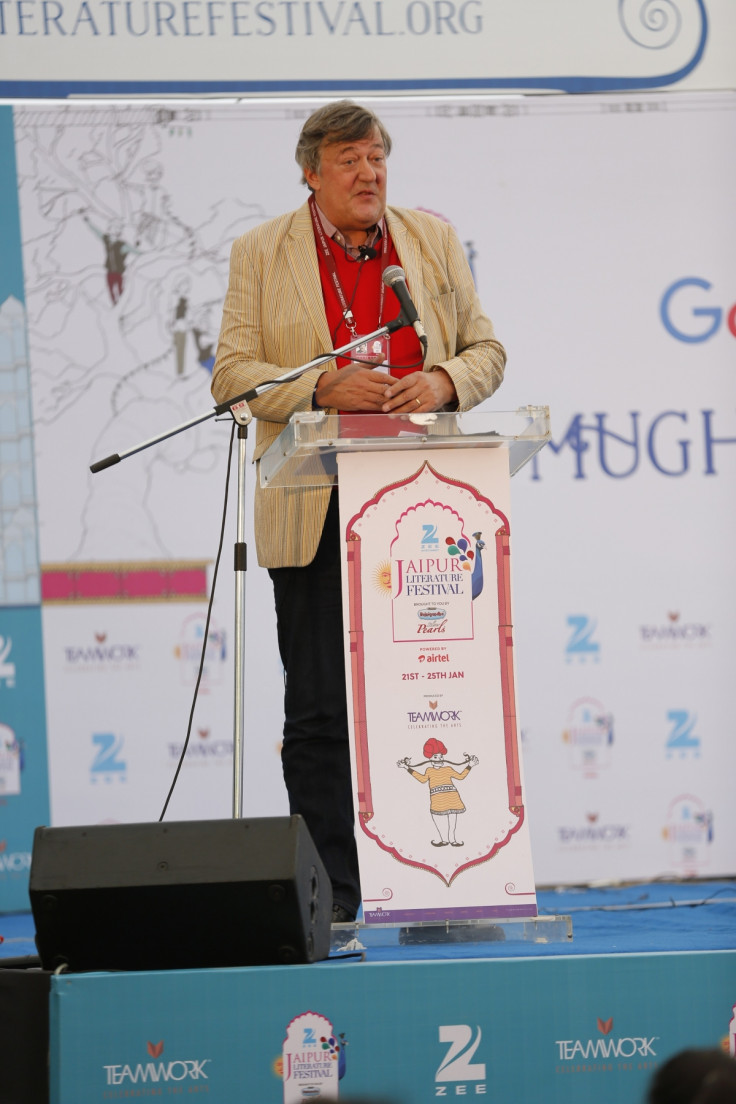 British author and co-director of the Jaipur Literature Festival, William Dalrymple, has said that this year has been the "best festival yet" with thousands of people flocking to the state of Rajasthan from across the globe. The British author is most well known for his books about India and the Islamic world.
Dubbed "the world's largest free literature festival", the Jaiput Lit Fest takes place every year in a celebration of the best writers from across the globe. The Festival has previously hosted some of the most well-respected figures, including Oprah Winfrey, the Dalai Lama, Hanif Kureishi and Salman Rushdie. This year Stephen Fry and Margaret Atwood were on the list of nearly 400 speakers.
Speaking to the press on the fourth day of the festival (24 January), Dalrymple said: "For me this has been our best festival yet. We've had the most amazing authors, the most incredible eloquents, some of the greatest sessions that I think we've ever had at this festival."
Dalrymple cited Stephen Fry as one of the main Festival highlights, referring to his lecture as "moving". Fry used his speech to offer young writers a few tricks of the trade, admitting that one of his favourites was one he learned from English author Graham Greene about always ending a session on an unfinished sentence so that the next day would begin with ease.
The youth have remained a focal point of the festival, with thousands of students from high schools and universities around the world attending to hear their favourite authors speak.
"We have the youngest audience of any festival because we are free," said Dalrymple. "These kids are coming in their thousands. I can't think how many future writers, historians, biographers, memoirists we are creating every day here. This has been properly about books, properly about literature, properly about ideas."
Festival co-director Sanjoy Roy agreed that the special feature of the Jaiput Lit Fest was that anyone could participate. Roy narrated stories of participants he had come across during the last few days: one, in particular, telling the tale of a man from a far-off village, for whom the festival had had a particularly powerful impact.
Roy said: "I was standing in the circle and a gentleman came up to me and said, 'I live in a village 40km away from Gorakpur. Five years ago I came to the Festival. I was so inspired that I went back and started a book club in my village.' Today he has come back with six other villagers from this village. It's amazing."
Roy also spoke of a father and son who were attending the Festival all the way from San Francisco, with the son having "bullied" his father into attending so that they could watch Stephen Fry's speech. Roy said that the father only had one complaint – that the city of Jaipur didn't have enough private jet parking available for him.
Oxford University's Dr Peter Frankopan told Dalrymple that the quality of lectures at the Festival had beat any he had seen at Oxford, Cambridge or Harvard. Dalrymple said: "What's so lovely is that we're bringing this stuff here for free and anyone can walk in – whether they're from the village, whether they've got their private jet from San Francisco, they can just sit down on the grass and absorb such incredible variety and quality."