Jamaica has banned a Holocaust-denying US pastor who has called for LGBT people to be stoned to death from entering the country, following a backlash from activists on the island.
Steven Anderson was about to board his flight to Kingston on Monday (29 January) when he was told that he would not be allowed into the country.
He was travelling to the island to conduct missionary work with his 14-year-old son.
Jamaica is the fifth country the pastor, from the Faithful Word Baptist Church in Tempe, Arizona, has been banned from because of his controversial views on homosexuality and the Holocaust.
Anderson has previously been denied entry to Botswana, Canada, South Africa and the UK.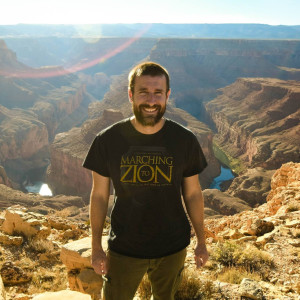 The US pastor has sparked controversy in recent years with his comments after the Pulse nightclub shooting in Florida, when he declared that there were "50 less paedophiles in the world".
He also delivers sermons on YouTube with titles such as 'Jews Are Anti-Christs' and 'The Jews killed Jesus.'
A spokesperson for Jamaica's Ministry of National Security said the decision to ban Anderson was taken "by the chief immigration officer because the pastor's statements are not conducive to the current climate".
More than 38,000 people signed an online petition calling on the Jamaican government to ban "hate preacher" Anderson. Jay John, the activist who launched the petition was pleased with the outcome.
"I am glad that leadership was shown in protecting LGBTQ Jamaicans, women and other minority groups which Steven Anderson has attacked over the past," he said.
After he was told he had been denied entry to Jamaica, Anderson said on his Facebook page: "I was kind of surprised that Jamaica would ban me for my views on homosexuality. I am planning on just redirecting to a different Caribbean country and I am still going to go forward with my mission efforts this week, but I am just going to go to a different country."
Jamaican lawyer and LGBT activist Maurice Tomlinson told the Guardian that he was proud of his home country for banning Anderson. "This is a huge win for our Jamaican sovereignty, our constitutional protections and the safety and security of all Jamaicans," he said.