A gay Russian couple became the first to have a same-sex marriage legally recognised in their homeland – only to be hit with criminal charges and a state denial that their marital status was ever approved.
Eugene Wojciechowski and Pavel Stotsko tied the knot on 4 January in Denmark, where same-sex marriage is allowed, then returned to Moscow to see if their marriage would be recognised by Russian authorities.
To their surprise, a civil servant took one look at the Danish certificate and updated their passports to reflect the union.
But the couple's joy was short-lived as they were then charged with "intentional damage to passports or negligence".
The Moscow Department of the Interior denied that a government employee had stamped their passports but the couple insisted on TV channel Rain that that had happened.
Russian news agency Interfax quoted the Department of the Interior as saying: "Article 19.16 of the Administrative Code on deliberate damage to documents entails a warning or an administrative fine in the amount of 100 to 300 rubles [£1.26-£3.78]."
Russia prohibits same-sex marriage but the couple had sought to use a loophole to achieve official recognition by getting married abroad then transposing the status into recognition at home.
Foreign marriages are deemed legitimate provided they do not contradict Article 14 of the Family Code, which does not explicitly refer to same-sex unions.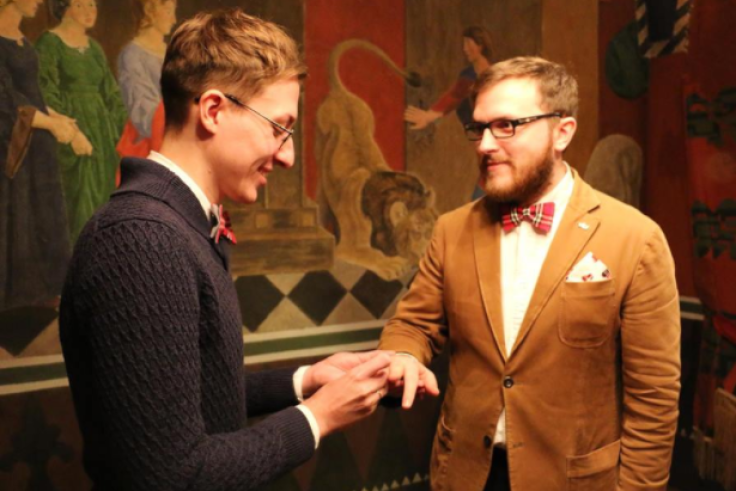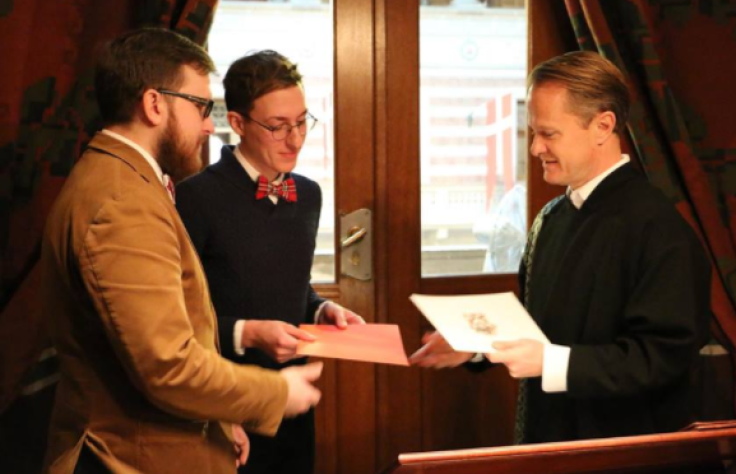 Enquiries by Rain TV at the Moscow office were rebuffed. Further discussion on the matter would be "inexpedient", reporters were told.
Gay rights in Russia are vastly inferior to those in Western Europe. Homosexuality was decriminalised in 1993 but homophobia among the general populace is rampant and Vladimir Putin has been challenged by leaders including Angela Merkel and Emmanuel Macron to address the issue.
In 2013, Russia introduced a controversial "gay propaganda law" which banned the "promotion" of homosexuality among minors. Critics saw it as state-sanctioned inducement of homophobic violence and stigma.