Jamelia's remarks about larger women lead to axing from ITV's Loose Women
Former singer rubbed producers the wrong way with criticism of plus-size clothing.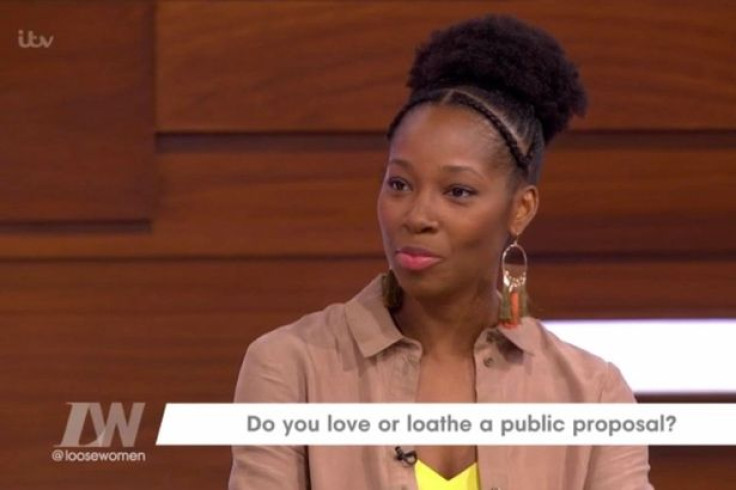 Jamelia has been axed from ITV's Loose Women. The former pop singer carved a new career as a television presenter on the talk show, but things took a turn for the worse when she allegedly infuriated show bosses with controversial comments about plus-size clothing.
Known for her candid nature on the programme, the 35-year-old's comments during an episode which aired in April 2015 did not go down well with show bosses. She said: "I think everyone should have access to lovely clothes, but I do not think it's right to facilitate people living an unhealthy lifestyle.
"I don't believe stores should stock clothes below or above a certain weight. They should be made to feel uncomfortable when they go in and can't find a size."
Her remarks caused a storm on Twitter and are said to have been the final straw for producers, who were reportedly trying to distance the show from the star. She was last seen on the show earlier this summer and has now been removed from the panel.
A source told The Sun: "Jamelia really annoyed bosses with her comments on high street shops selling bigger clothes.
"The show is often close to the bone but those comments were the final straw. Loose Women's viewers come in all shapes and sizes and the producers don't want them to be offended."
Following her swift departure from the daytime show, which airs every week day from 12.30pm and features ballsy personalities including Janet Street-Porter and Coleen Nolan, Jamelia is now working on a new solo project. She will be presenting a segment focusing on beauty for black women.
A spokesperson for ITV told IBTimes UK: "Jamelia is currently working on other projects for ITV Daytime including some hair and beauty features for This Morning."
© Copyright IBTimes 2023. All rights reserved.