The 13th series of the well-loved dance show Strictly Come Dancing starts tonight (5 September 2015), so before the competition that has us hooked until Christmas begins again, IBTimesUK have compiled a list of the 15 famous faces taking part this year...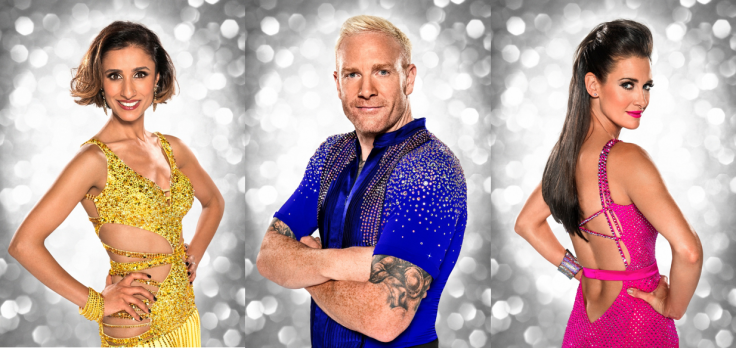 Anita Rani
Age: 37
Occupation: TV presenter most recently seen co-hosting Countryfile
On competing: "So many elements of Strictly terrify me, but I shall try and think 'Beyonce always on beat' as I hit the dance floor. I'm so excited to indulge that fantasy and hopefully learn some mean moves in the process. Let's get our groove on!"
Iwan Thomas
Age: 41
Occupation: Athlete who represented Great Britain and Northern Ireland at the 2012 Olympic Games in the 400-metre sprint
On competing: "I'm extremely excited and scared at the thought of taking part in Strictly. I love watching the show and I can't believe I'm swapping my running spikes for dancing shoes. I used to be quick at running around the track, and I'm just hoping my dance partner doesn't leave me behind."
Kirsty Gallacher
Age: 39
Occupation: Sky Sports News presenter
On competing: "Sport and fitness have always been a big part of my life but dancing is an entirely new challenge for me. I can't wait to get started."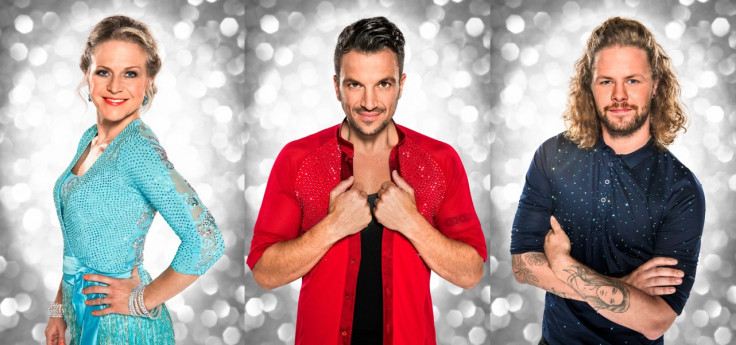 Kellie Bright
Age: 39
Occupation: Actress seen most recently on EastEnders
On competing: "One of the main reasons I decided to do the show is the fact that I'm going to be 40 this year, and to be the fittest I've ever been at this point in my life would be a great thing. I just want to see what my body can still do – you know what I mean? – before it all goes kaput."
Peter Andre
Age: 42
Occupation: Television personality
On competing: "Strictly Come Dancing is an incredible show. I've always loved watching it on TV, and to be honest I'm flattered to have been asked to take part before, but due to certain work commitments was unable to. I now feel the time is right to give it a go – everything has just clicked into place to do it this year. Wish me luck, please... argh!!"
Jay McGuiness
Age: 25
Occupation: Singer and member of band The Wanted
On competing: "My family are such huge Strictly fans, I know I've made them very happy by taking part – I can't wait to get started. I love to dance, but this is going to be so different from anything I have done before. I'm up for it."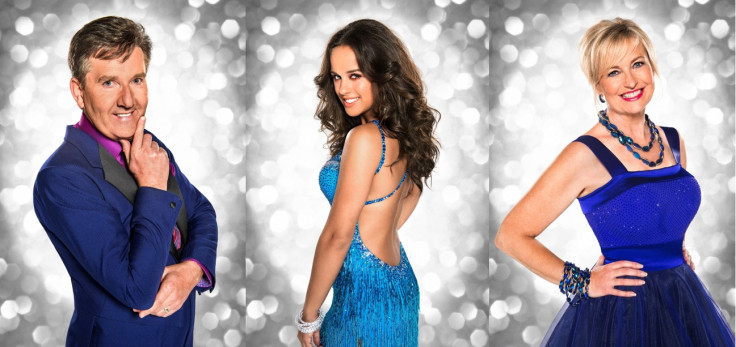 Daniel O'Donnell
Age: 53
Occupation: Singer
On competing: "I can put a few steps together, but can I dance to the level I need to dance? Well, that's a whole other ball game."
Georgia May Foote
Age: 24
Occupation: Actor most recently seen on Coronation Street
On competing: "I am so excited to be part of Strictly 2015! It is something I have always wanted to take part in and now I just can't wait to get started! I love dancing and I love a challenge, so this is the perfect experience for me. I did a bit of dancing before I started drama, but it was more freestyle like hip hop. So it wasn't as technical as ballroom."
Carol Kirkwood
Age: 53
Occupation: Weather presenter seen most recently on BBC Breakfast
On competing: "I can't wait to learn to dance and hope my experience on Strictly will be a breeze – whether it will be or not is one forecast I cannot predict! It's been a dream for so long that I can't believe that it is finally happening. I can't even waltz, I'm useless!"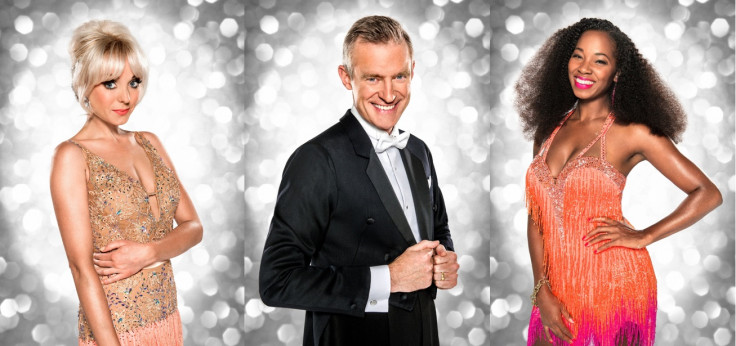 Helen George
Age: 31
Occupation: Actor most recently seen on Call The Midwife
On competing: "I know it's going to be a challenge and if I'm honest I'm slightly terrified, but I can't wait to get my tan and sequins on."
Jeremy Vine
Age: 50
Occupation: BBC News presenter
On competing: "How could I say no to the biggest show in TV? Yes, yes, yes and yes again to the sequins and the samba! They asked me and I thought 'I just turned 50 this year, I've got to start dancing properly'. I can't go into the dad dancing. I just need to find some dancing shoes and identify my left foot. I am doing it for my two young daughters, who jumped behind the sofa when I told them! It seems Dad on Strictly is more scary than Doctor Who!"
Jamelia
Age: 34
Occupation: TV presenter most recently seen on ITV's Loose Women
On competing: "My girls are huge fans of Strictly, but when I told them I was doing it they laughed as they know that dancing is not my forté! The girls are amazing dancers though, so I definitely want to learn a new skill so that I'll be able to give them a run for their money – and end them teasing me once and for all!"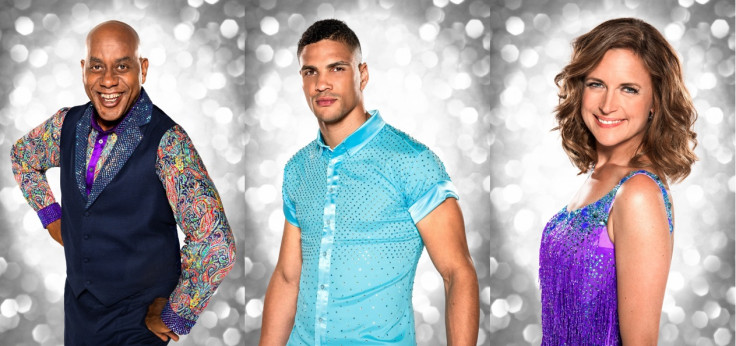 Ainsley Harriott
Age: 58
Occupation: Chef, presenter and entertainer
On competing: "I must admit that I do love to dance, but doing it in front of the nation is a whole different matter. In my day job the only type of salsa I know about is the one in my recipes, so I am looking forward to rising to the challenge. Bring it on! When it comes to dancing, it is about the discipline and how much effort you put in. If you put the time in then you can be a bit more expressive."
Anthony Ogogo
Age: 26
Occupation: Professional middleweight boxer
On competing: "I can't wait to hit the Strictly dance floor! I've faced a lot of tough opposition in the past, but I've never faced anyone as tough as the Strictly judges before! My Mum is a massive fan of the show so I will be trying my hardest to make her proud.
Katie Derham
Age: 45
Occupation: Newscaster and radio presenter
On competing: "I spend hours admiring professional musicians and performers at the Proms and BBC Radio 3, so I'm thrilled to have the chance to throw myself into an equally demanding and beautiful world. It will be a totally new experience for me and I can't wait to get going."