Anderson Dismisses Botham Record
James Anderson isn't focusing on beating Ian Botham's record of test wickets after
James Anderson is not focused on surpassing Ian Botham as England's leading wicket-taker after scooping the 2011/12 Cricket of the Year prize.
The 29-year-old took 46 wickets in 11 tests during the last English season and is among the most feared strike bowlers in world cricket.
Anderson also made up part of the England side which toppled India as the No.1 test team in the world last summer, and who thrived in the United Arab Emirates and Sri Lanka during the winter.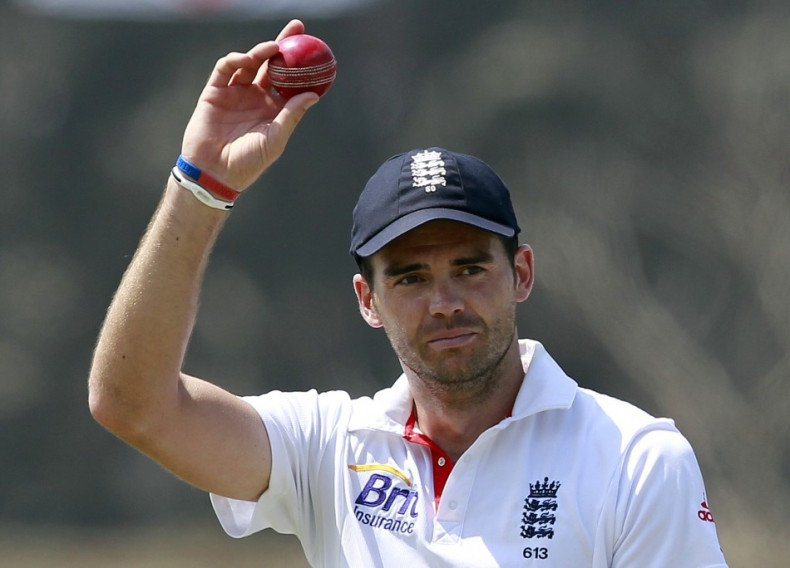 "It's an amazing achievement and I'm really proud of it," Anderson said. "There have been so many successful individual performances over the last year so it's nice to be recognised for performing well over the last 12 months.
"The last two years I've shown what I can actually do at this level. It's been a frustrating eight years before that - a bit up and down - but I've been really pleased with my performance in the last two years. The challenge is to try to keep improving and push on."
"Knowing my game has been the biggest thing," Anderson said, explaining his consistency over the last couple of years. "Knowing that I can bowl a ball on a length for a period of time is what all bowlers strive for and is something that was missing from my game for the first part of my career. Being able to do it game after game is something I've been able to develop really well over the past couple of years.
"I've always been able to swing the ball but I've added different skills throughout my career, and I think being able to bowl in all sorts of conditions has been a problem - not just for me, but for a lot of English bowlers over the years when we've gone away with unfamiliar conditions, we've struggled with that.
"But I think now all of the bowlers in this group have got good skills to take away from us, and that's really exciting when we've got tours of India and places like that coming up."
The Lancashire bowler fought off competition from team-mates Stuart Broad and Alastair Cook for the award, while Charlotte Edwards won the women's prize.
Anderson could be forgiven for targeting more accolades in the form of becoming England's leading wicket taker, with a fruitful winter taking him to 258 career scalps.
He lies fifth on the all-time list behind Derek Underwood, Fred Trueman, Bob Wills and pacesetter Botham, and concedes he has not given the possibility of catching Beefy any thought.
"If I maintain the same work ethic that I have done throughout my career, I don't see why I can't keep this form up for a good few years," Anderson added. "I feel fit and strong and I think the fitness is probably going to play the biggest part in how long I keep playing for.
"I keep getting reminded about the record. It's nice to be up there, and having taken 250-plus Test wickets is an amazing achievement for me and I'm really proud of that. But I just want to stay on the field and play games for England. When I sit down at the end of my career, I can look back on 500-600 wickets hopefully."