Anderson Downplays Tendulkar Record
James Anderson downplays his record over Sachin Tendulkar after claiming the scalp of the India batsman for the eighth time
England fast bowler James Anderson doesn't believe he holds ultimate dominance over Indian batsman Sachin Tendulkar despite dismissing test cricket's highest ever run scorer for a record eighth time to draw level with Sri Lankan Muttiah Muralitharan.
Tendulkar (76) made his second highest score of 2012 before edging Anderson behind to wicketkeeper Matt Prior as India closed on 273 for 7 on day one of the third test against England in Kolkata.
Anderson finished with figures of 3-68, the best from a seamer in the series thus far, but the Lancashire quick was keen to downplay his success against Tendulkar, claiming he doesn't have the batsman's number.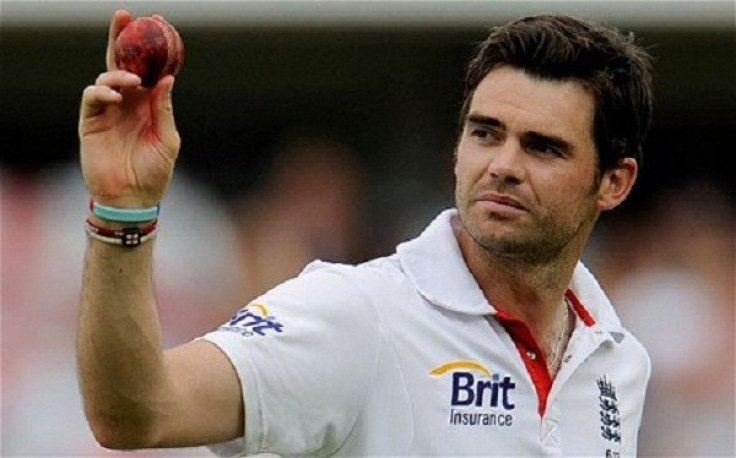 "I wouldn't say that," Anderson said.
"It's a nice thing to have, and I'll probably think more about it in years to come when I've retired and tell everyone that has happened."
"It was a crucial wicket for us, and I was delighted to get him out because it looked like he was set," Anderson added. "He looked a bit scratchy early on but I was really pleased to get him out when I did.
"He's such a class player that, when he gets in like that, he can go on and get a big hundred."
Anderson's figures are a rare story of success for seamers in the series, and the 30 year old says that his achievements are down to watching Zaheer Khan in the last tour to the sub-continent.
"It might have been the last tour here, when Zaheer did it a lot, and that's when I started practising it." added Anderson.
"It's proved to be a good skill - because when batsmen are good enough to see which is the shiny side and know which way it's going, it's a lot easier for them. So when you hide it, obviously it makes it more difficult.
"Once we got it reversing, it makes my job a lot easier to try to attack and get wickets out here, so I just enjoyed it as much as I could. We've had hints of it reversing in the last two games, but nothing like it did today.
"On the pitches we get out here, reverse is crucial for seam bowlers - because it keeps you in the game. This pitch is perfect for it, very abrasive."
© Copyright IBTimes 2023. All rights reserved.