If you have ever fancied being James Bond, now is your chance. The Aston Martin DB10 used by 007 in Spectre is going up for auction, along with 007's cufflinks and Omega watch.
The DB10 was designed and built by Aston Martin specifically for the film, unlike previous Bond cars, which have been available to buy from your local dealer. On its own, this makes the DB10 a bit special, but adding to this auction lot's value is that this is the only example that will ever be sold to the public.
Of the cars used to produce Spectre, this is one of two "show vehicles" that were completely unmodified and used for publicity work, such as visiting Aston dealerships, car shows and attending the world premiere. Such exclusivity demands a massive price tag and Christie's auction house in London, who will sell the car, expects it to fetch up to £1.5m ($2.1m). At this price you really need to be a volcano-owning Bond bad guy to afford it.
This DB10 is the only example to include a plaque signed by Bond actor Daniel Craig and it was the car displayed at the Royal Albert Hall world premiere.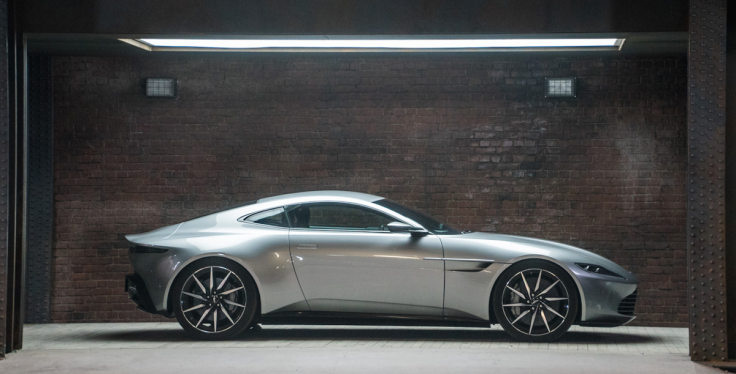 Although performance figures are vague, given this is essentially a working prototype, we know the car is made from carbon fibre to make it strong and light, has a 4.7-litre V8 engine borrowed from the Vantage and has a top speed of "around 190mph".
This may all sound too good to be true for the deep-pocketed Bond superfan but a disclaimer on the auction listing brings bad news. The DB10 "is not homologated, certified or approved for use on any public roads and has not undergone the production processes used for production cars."
Basically, you can only drive it on private land. We are not use if this includes racetracks but if you have £1m to blow on a film prop, you surely have some cash to build your own.
The auction will also include 23 other items from Spectre, including an Omega Seamaster 300 watch, which is expected to fetch up to £20,000, while Q's laptop and a pair of Tom Ford sunglasses worn by Bond are each likely to make £4,000 to £6,000.
An online-only sale featuring 14 of the 24 lots will take place on the Christie's website from 16 to 23 February. The remaining 10 lots will appear at a live auction in London on 18 February. All money made from the auction will go to Doctors Without Borders and other charities.