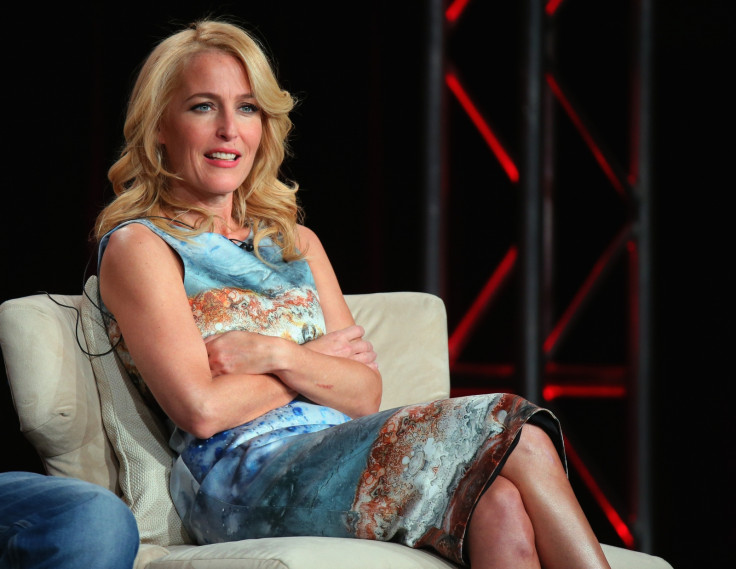 Daniel Craig made it pretty clear that he had no intention of reprising his role of James Bond when he turned down a hefty pay cheque of $100m (£68m) from MGM for the next film. Fans were obviously upset at finding out that their favourite British agent has decided to hang up his spy boots, but soon started casting their votes for who they would like to see replace Craig.
Using the hashtag #NextBond, Twitter users threw in names of some British actors who would best fit the roles — Tom Hiddleston, Clive Owen, John Boyega, Aidan Turner, Idris Elba and Damian Lewis... and one actress. Yes, a number of Bond fans said that they would like to see X-Files actress Gillian Anderson take on the role of 007.
The Hannibal actress was pretty impressed with the idea as well and posted a doctored Bond poster featuring her. "It's Bond. Jane Bond. Thanks for all the votes! (And sorry, don't know who made poster but I love it!)," she wrote in her tweet ending with #NextBond.
Craig himself said he wouldn't mind seeing an actress playing Bond. So did London Mayor Sadiq Khan who opined, "How about a woman? A woman Bond. Rosamund Pike [a former 'Bond girl'] would be pretty good. Naomi Harris would be pretty good...I know she's got another role."
But not everyone is of the same opinion. Fans of the traditional Bond want him to stay a man. Pierce Brosnan, who has played Bond in four films of the franchise, told the Press Association that he doubted that the character would turn female any time soon. "Anything is possible for sure, but I think he'll be male and he'll be white.
"There's wonderful black actors out there who could be James Bond, and there's no reason why you cannot have a black James Bond.
"But a female James Bond, no, I think it has to be a male. James Bond is a guy, he's all male. His name is James, his name is James Bond."