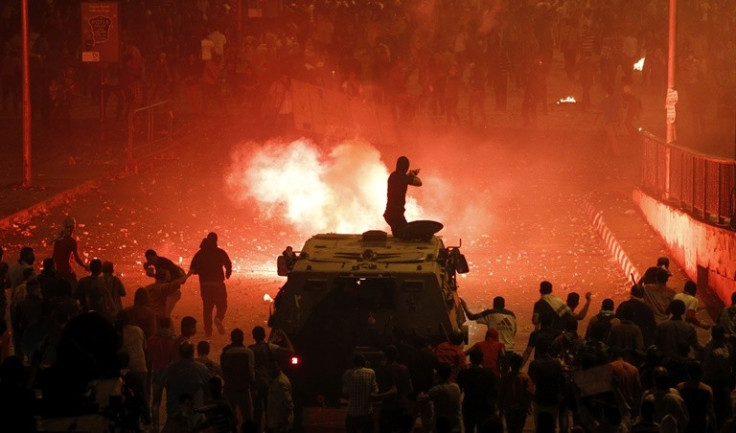 US embassy officials in Egypt have revealed that James Henry, 66, a former army officer, was found hanged in a cell at Awal police station in the Suez Canal city of Ismailia a day after being visited by consulate officials.
Henry, who was arrested six weeks ago between El Arish and Rafah in North Sinai for violating a dusk-to-dawn curfew, was told last week that his detention had been extended by another 30 days. He had entered Egypt from the Gulf Kingdom of Bahrain on 25 August and was detailed three days later, being flown to Ismailia and held in custody there.
Local officials confirmed the death on Sunday afternoon, but gave few details other than to confirm his name and the fact that he was found dead in a cell, having apparently hanged himself with his own shoelaces.
The US embassy in Cairo told AFP: "A US citizen prisoner in Ismailia died from an apparent suicide. The embassy is in contact with authorities regarding the case and continues to provide all consular services."
According to prosecutors, when Henry was arrested he was carrying a map of Egypt and an unspecified electronic device, soon after a bomb attack had targeted a local police station. However there seems to be no evidence connecting Henry to the attack and Henry claimed to be a history buff making his way to Gaza.
Last week, two Canadians on their way to Gaza to make a documentary about Palestinian doctors claim they were beaten in custody after being arrested by Egyptian police. In September, a French man arrested during a curfew in the upmarket Cairo suburb of Zamalek was apparently beaten to death in custody.
On 10 October the US suspended millions of dollars in aid to Egypt amid concerns about the government crackdown on supporters of ousted president Mohamed Morsi. Some Gulf states are pumping money into the country but Egypt remains in a dire financial position following the breakdown, with zero growth and high unemployment. The government is attempting to ease the strain on ordinary people by raising the minimum wage and investing in infrastructure but until the political turmoil abates the economic prospects for the country remain poor.