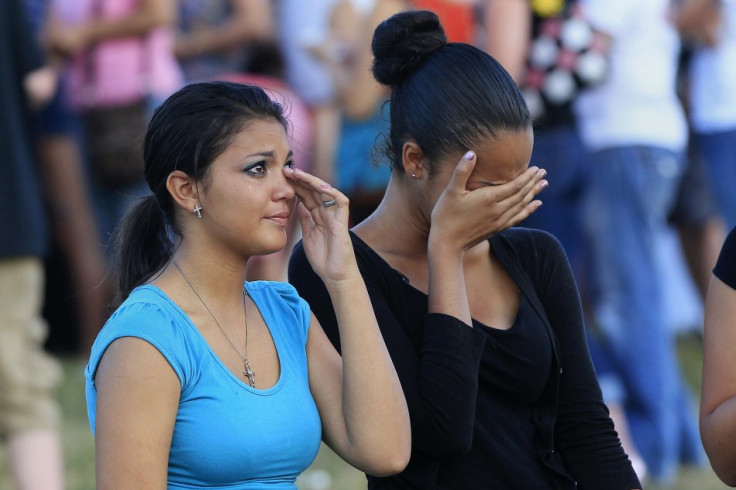 A devastated eyewitness to the Aurora, Colorado, massacre says she first thought the shooting was part of the film's special effects.
Nineteen-year-old Salina Jordan was quietly enjoying the new Batman film, The Dark Knight Rises, when the 24-year-old suspect James Holmes opened fire inside the theatre, according to the Washington Post.
Another survivor, Stephen Parton, who was wounded by a bullet, told the BBC, "I thought it was fireworks until I got hit."
The suspect, who had bought more than 6,000 rounds of ammunition legally over the last few weeks, killed 12 people and injured more than 50 others in the incident on Friday.
According to eyewitness accounts, Holmes declared himself to be "Joker", Batman's arch foe, then slowly climbed the stairs and started shooting.
Amateur video footage of the incident has emerged showing people rushing outside the theatre to escape the firing. One man exits, his T-shirt soaked in blood, while police officials struggle to contain the situation.
Another witness, Pam, was quoted by the BBC as saying: "He fired a canister into the air. It shot right into the air, then I started to hear the bang, bang, bang of a gun."
One survivor, Jennifer Seeger, says that the suspect once pointed a gun directly at her face. "I was just terrified and I just jumped in and just start crying. He was standing 4 or 5 feet from me."
"He just put up the gun and started doing it, shooting, at least like 4 or 5 rounds, and then he did it with the other gun," Meesha Mostashary, another witness, told Russia Today.