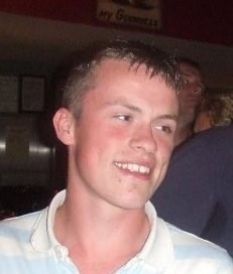 Polish police looking for missing Ireland football fan James Nolan have recovered a body from a river.
Police spokesman Maciej Daszkiewicz said the unidentified body was pulled from a river which flows through the Polish city of Bydgoszcz, where Nolan was last seen.
Nolan, from Blessington, Co Wicklow, was in Poland for the Euro 2012 championships.
He had been travelling with friends in a rented camper van, but was also registered at a hotel on the city's outskirts. He was last seen visiting local bars after watching televised games in a fan zone on Saturday night. He disappeared before 1.30am on Sunday 17 June.
More than 100 police officers have been searching for Nolan, and photos of the 21-year-old have been plastered around the city. Nolan's friends have remained in Bydgoszcz to help with the investigation.
Police said they have no information pointing to foul play.
Nolan left his passport at the hotel and only had about 300 zlotys (£57) on him, police said. A credit card he was carrying has not been used since his disappearance.
The Irish ambassador to Poland, Eugene Hutchinson, travelled to the city to meet police officials. He said: "I have been extremely impressed by the intensive and very professional approach to investigating this case,"
A Twitter campaign aimed at finding Nolan, who studies environment engineering at Tallaght Institute of Technology in Dublin, was launched in Ireland with the hashtags #FindJames and #JamesNolan.