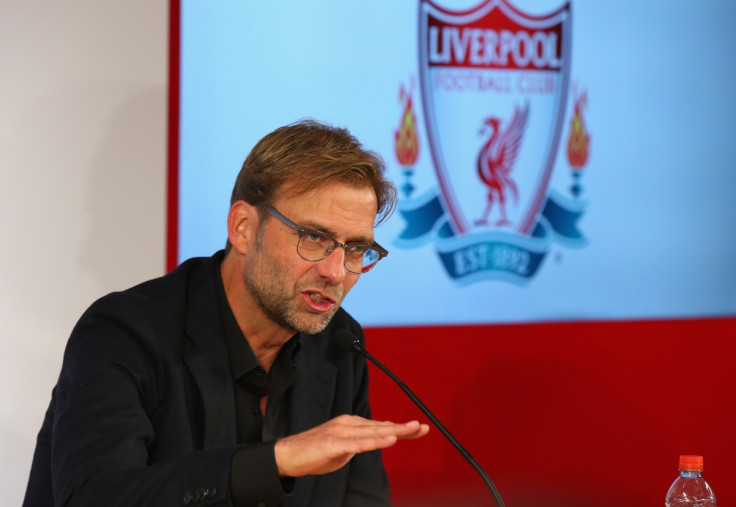 Jamie Carragher has admitted he is impressed with the speed Jurgen Klopp stamped his style on Liverpool, with the draw against Tottenham coming barely a week after his appointment. The defensive icon said that although the German started his Anfield reign with a goalless draw, there were plenty of positives to take from the match as the Reds seemed to have "an extra man on the pitch in terms of pressing and defending".
Klopp himself warned before the trip to White Hart Lane that fans should not expect major changes as he had just a week to prepare for the tie. The former Borussia Dortmund honcho suggested that his first target at the club will be work on the back-line, after the Merseysiders conceded 10 goals in their first eight matches of the campaign.
And despite Liverpool drawing a blank, Carragher praised the discipline shown to capture a clean sheet against an impressive Spurs outfit.
"I liked what I saw. Very rarely do you see a manager stamp his authority on a team from day one, but that's what he did. Over the week since he's had the job, we've been reading about what he is like as a manager – pressing, how much distance they are going to cover," the former defender said to Sky Sports.
"Transition pressing was a massive thing for Klopp at Borussia Dortmund and it looks like it's going to be a really big thing for this Liverpool team. One thing Klopp likes is for four or five players to get around the opposition player on the ball. He sees transition as a great opportunity to score a goal.
"As soon as they lose the ball you can see they will keep pressing until they win it back. They're organised and you can see that has been worked on in the first two or three days in training."
Carragher says Klopp turned the game into a "nightmare" for the Tottenham defenders due to the so-called "gegenpressing" of his midfielders, which kept his side very compact to avoid conceding chances in defence.
"What was the difference? Well, these are things you don't see from every team and that is what impressed me in the past from Klopp and we're seeing it from day one. The distance Liverpool covered, it was like they had an extra man on the pitch in terms of pressing and defending," he said. "What I liked was how compact they were at White Hart Lane, 30 to 35m from back to front. He played in the positions they were suited to and still got them to press. The work from those first two to three days on the training ground was clear to see on the pitch."
"While Liverpool aren't the only team to press in that way, it was brilliant to see such organisation on the first day," he added. "The roles of [Philippe] Coutinho and [Adam] Lallana were to stop balls going through the middle, they forced Tottenham wide all the time and they pressed. Despite having only three days to work with the team you could see the organisation straight away. If you were to ask any of the Tottenham players whether they enjoyed playing in that game I think it would have been a nightmare for them."