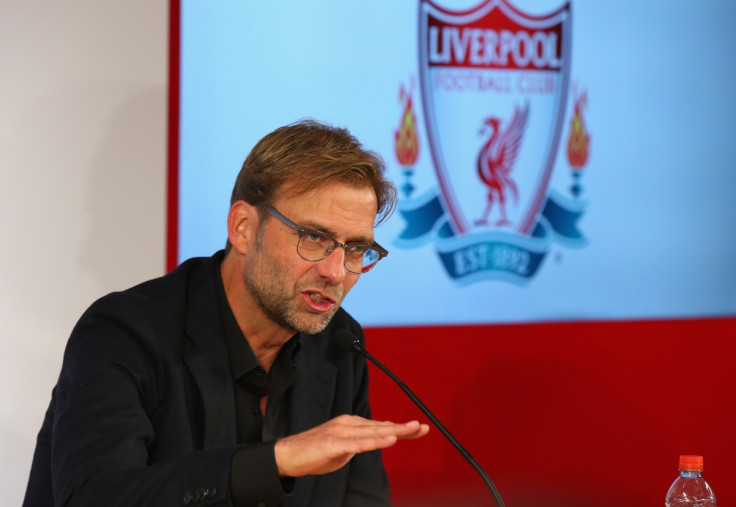 Liverpool new manager Jurgen Klopp has revealed is not planning drastic changes from Brendan Rodger's era but "turn the screws a little bit" to put the things right ahead of his debut game at Tottenham on Saturday 17 October. The German boos, meanwhile, has claimed his first-starting line-up will be based in what the players "are able to do on their best day" while playing down their poor start to the season.
The Mersysiders visit White Hart Lane in the 10th place of the Premier League following a slow start to the season under Rodgers, having secured just three victories from the first eight games.
Klopp hopes to overturn the situation in the coming weeks but having just had one week to prepare for the Spurs game, with a number of players missing training sessions whilst international duty, he doesn't expect massive changes just yet.
"We had three very good training sessions - the boys are really willing to listen, to understand what we want. It's not a time to change many things it's only [time] to turn the screws a little bit in the right way and that's what we tried to do. Most of the time [this week] I was in work with all the staff of LFC," he said in the press conference ahead of the game. "
"I watch football all the time so I know many things about my new players, that's not the biggest problem. But it's not so interesting what they did last week, two weeks ago, for me it's more interesting what they are able to do on their best day. That's what I'm looking for and that's how I try to make the starting line-up for Tottenham," the boss added. "Everything will be better if we work together for six weeks but it's not a perfect world and so we have to [adapt to] the situation. I knew it was like this so it's no problem at this moment."
Liverpool have just scored eight goals in the first eight games of the campaign while conceding 10. The manager has hailed the importance of finding a good balance between the attack and the defence but suggesting that his first target will be to build a solid backline.
"Maybe we can be very well organised, as good as possible after a short time, because that's what we have to train for at this moment. It's not allowed only to think of offensive things, I know that until now we don't have enough goals," he said. "But you have to start the development on the other side, you have to feel stability and then you are free for offense and creativity, that's how football works."
Klopp, meanwhile, has praised Tottenham but claiming is more important to focus in their own situation rather than in the rival.
"We have to be ready to work, we have to be ready to enjoy the game. We play against a very, very good Premier League team, they've worked together for a long time," the manager added. "They look fine-tuned, they work well together. Maybe they have some problems, struggles with injuries or other things, but it's a good team. I think we know how they want to play, that's an important point to know, but it's more important to analyse our own situation. I think now if nothing happens in the next training sessions I know how we want to play. We have to use these two sessions today and tomorrow to understand a bit more. But at the end, it's only football!"