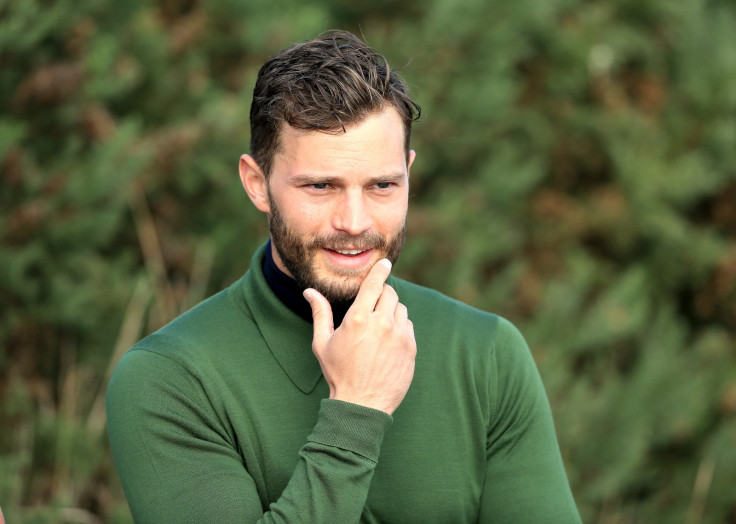 He might be used to being referred to as Christian Grey these days but it seems as if Jamie Dornan is gearing up to play another literary character with a colour-based surname in upcoming reboot Robin Hood: Origins. The Northern Irish actor is being eyed to star as Will Scarlet, one of the legendary thief's Merry Men in Lionsgate's retelling of the well-known story.
If The Fall star were to sign a deal with the studio, the film would have him appear opposite existing cast members Jamie Foxx, who is on board to play Little John, Eve Hewson as Maid Marian and Taron Egerton, who will play the green tights-wearing, titular lead. Origins will reportedly be a darker, more "gritty, revisionist take on the legend" about the robber who stole from the rich to give to the poor.
Scarlet has been portrayed many times before in both television series and feature-length films, from Patric Knowles way back in 1938 to Christian Slater in 1991. Back in the 1980s, Ray Winstone played a very different version than most familiar with the source material are used to; his was a much more fiery character with a bleaker outlook on life. He was believed to be the most violent of Hood's Merry Men.
Typically, the character is a close friend of Hood and is thought to be a witty and humorous character. In the ongoing ABC show Once Upon A Time, Michael Socha presents a more traditional interpretation of the role, however, he's also combined with The Knave Of Hearts from Lewis Carroll's Alice's Adventures In Wonderland.
Directed by Otto Bathurst (Peaky Blinders) and written by Joby Harold (Awake), the film is currently scheduled to be released sometime in 2017. It will be produced by Harold and Tory Tunnell under their Safehouse Productions banner while Basil Iwanyk (Thunder Road Pictures), Jennifer Davisson and Leonardo DiCaprio (Appian Way Productions) are also involved.
For more entertainment news follow A-List on Twitter @Alistinsider