Tom Ford's Nocturnal Animals starring Amy Adams and Jake Gyllenhaal unveils first trailer
While it's not a surprise – it was helmed by a fashion designer after all – the debut clip is easy on the eyes.
Having been screened at Toronto Film Festival earlier this month, Tom Ford's Nocturnal Animals has been earning itself quite a lot of adoring buzz through positive reviews and praising tweets over the last week. So what better time then now for Universal Pictures to unveil the upcoming thriller-drama's first trailer and it's safe to say, it was definitely worth the wait.
While the film also stars Jake Gyllenhaal, the teaser centres almost entirely around Amy Adams' Los Angeles-based artist Susan Morrow, who's deep in the middle of a creative lull... and is losing sleep over it.
Based on the 1993 novel Tony And Susan by Austin Wright and adapted for the screen by Ford, the film plays out almost in two parts. Two stunningly beautiful parts that is, think The Neon Demon, Gone Girl and Nightcrawler all lavishly mixed together and you'll have an idea of Nocturnal Animals' stylish aesthetic. But then we wouldn't expect anything less, it was helmed by a fashion designer-turned-filmmaker after all.
The film's first act sees Susan become increasingly tormented by a book manuscript sent to her by her ex-husband Edward (Gyllenhaal); a man she hasn't seen in 19 years. The story he has penned tells of a seemingly fictional yet violent crime committed by a band of outlaws against a family, which she believes symbolises her new life with her current husband Hutton (Armie Hammer).
Plagued by the memories of the wrongs she committed while they were together; "I did something horrible to him"; Susan soon becomes paranoid that the novel's pages are actually a subtle threat of Edward's imminent revenge against her.
The second part follows the actual manuscript, providing the film with a second narrative.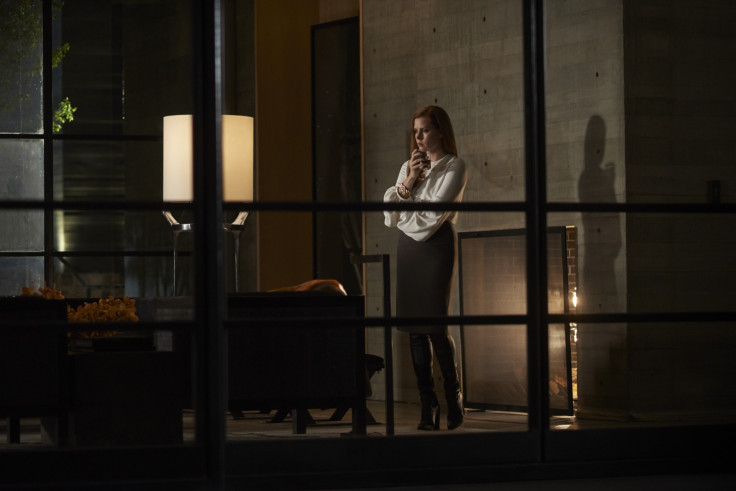 The film came to light at the Cannes Film Festival last year, where Ford secured an impressive $20 million (£15.1m) distribution deal with Focus Features. Also starring Michael Shannon, Andrea Riseborough, Aaron Taylor-Johnson, Isla Fisher and Laura Linney, Nocturnal Animals will reach UK cinemas on 4 November. It will begin a staggered limited release, starting in LA, on 18 November and receive a wide release on 9 December.
For more entertainment news follow A-List on Twitter @Alistinsider
© Copyright IBTimes 2023. All rights reserved.