Top 5 Netflix recommendations: Making A Murderer, Big Trouble In Little China, 90210 and more
Fresh Meat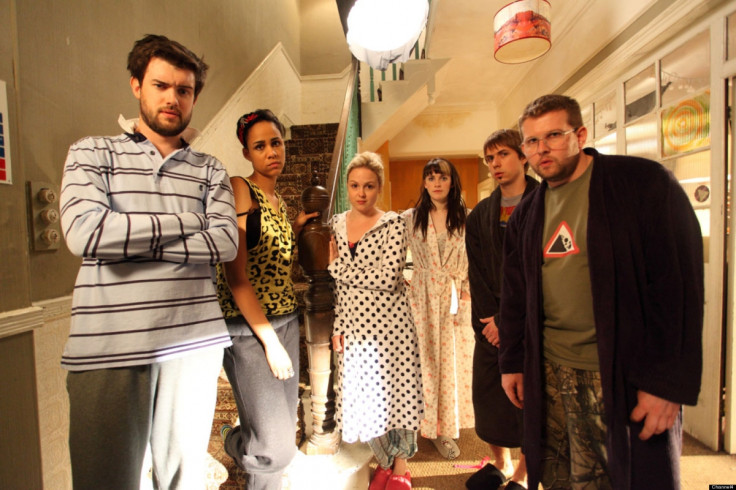 In Fresh Meat, the plot revolves around the lives of six students — Vod, Oregon, Josie, Kingsley (The Inbetweeners' Joe Thomas), JP (comedian Jack Whitehall) and Howard — who are all freshers except for Howard at the fictional Manchester Medlock University.
They live in a shared house off-campus rather than university halls due to all of them applying late. Before long, they find themselves forced to try and get a long despite their incredibly different personalities and ideas of fun, with hilarious outcomes.
The main plot themes include Oregon's relationship with a lecturer; Vod's hedonistic and care-free lifestyle; Josie and Kingsley's complicated affections; JP's hapless attempts at popularity and charming girls; and Howard's many eccentricities.
On a larger scale, the series covers many student-related issues, including financial issues, work pressures and grades, expulsion, partying, and internship competition. It's ridiculously light-hearted and easy to watch thanks to each episode being just 40 minutes long so give it a try - especially if you're a student.
Watch this if you enjoyed: The Inbetweeners, Skins, Bad Education, Friday Night Dinner, Peep Show, Green Wing, Plebs, Beaver Falls and Veep.
Available on Netflix US.
Making A Murderer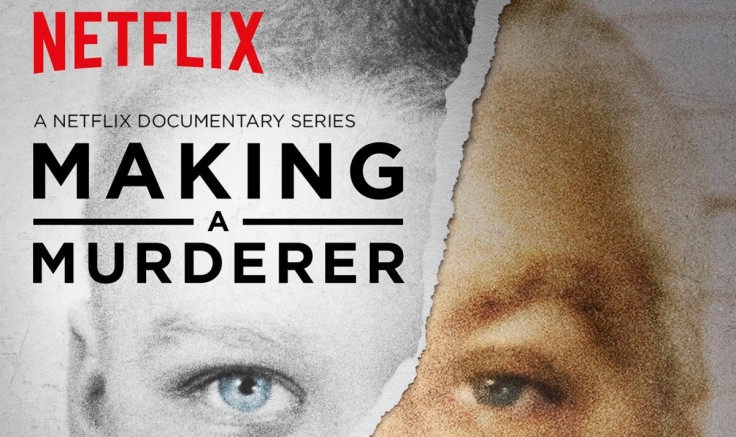 If you've been living under a rock and haven't yet watched the show that everyone has been talking about since it landed on Netflix, now is the time to finally check out documentary series Making A Murderer.
The first season, which is made up of 10 hour-long episodes, concentrates on the story of Steven Avery a man who was imprisoned for the sexual assault and attempted murder of Penny Beerntsen, and who was later exonerated 18 years later. However, two years after his release, he was accused and convicted of the murder of another woman named Teresa Halbach.
The series was filmed over the course of 10 years with the creators moving back and forth from New York to Wisconsin during filming. It's mainly presented in a somewhat controversial way that makes you question the grounds on which Avery was convicted and raises alarms as to whether or not he actually committed the crime in which he has been charged with.
Be warned, it's a little heavy. But we can almost guarantee that you'll be dying to have a discussion about it with your friends as soon as you watch the first episode.
Watch this if you enjoyed: The Jinx, The Central Park Five, The Imposter, Jessica Jones, Serial (podcast), The Staircase and TallHotBlond.
Available on Netflix UK and US.
New Girl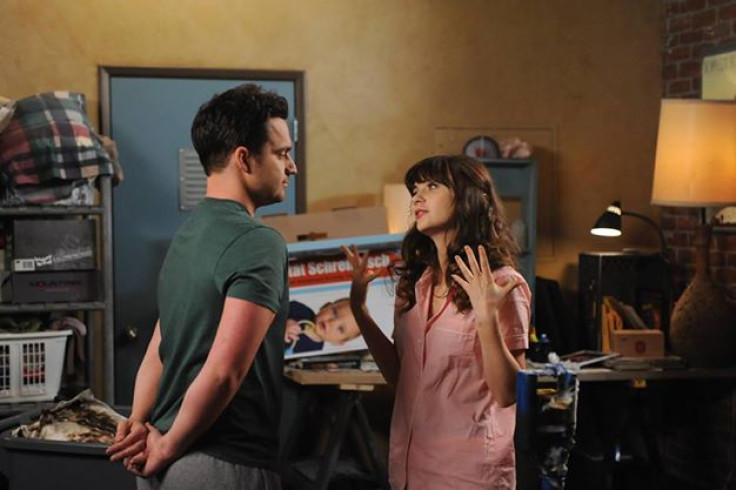 Much like those typical, somewhat silly US sitcoms that are great for an easy binge-watch such as Friends, Modern Family or Scrubs, New Girl revolves around bubbly, kooky and recently single teacher Jess (Zooey Deschanel) after she moves into an Los Angeles apartment with three men she doesn't know: Nick (Jake Johnson), Schmidt (Max Greenfield), and Winston (Lamorne Morris).
As Jess learns to get her life back on track following the break-up, she leans on her new matter-of-fact flatmates and her life-long best friend Cece (Hannah Simone) to help her out. As you might expect, the show concentrates on the lives of the thirtysomethings as they attempt to juggle their maturing relationships and developing careers but what makes it stand out is how Jess is such a different character to the women you usually see at the forefront of shows.
Watch this if you enjoyed: Modern Family, 2 Broke Girls, How I Met Your Mother, Brooklyn Nine Nine, The Big Bang Theory, Friends, Parks And Recreation and Awkward.
Available on Netflix US.
Big Trouble In Little China

Our first piece of advice? Don't be put off by the fact that Big Trouble In Little China failed to make the big bucks when it originally came out in 1986, While it only earned itself just over $11m (£7.22m) at the box office, a mere half of its estimated budget, now it's a bonafide cult classic after it saw a steady growth in home videos and is now regarded as a fantastic, if not a little zany, piece of cinema by its devoted fans, many years after its first release. All in all, it's a must watch for film lovers who like their movie's a little less mainstream.
Directed by John Carpenter, the bonkers but action-packed picture follows all-American trucker Burton (Kurt Russell) as he becomes unexpectedly involved in a Chinatown underworld fight when he attempts to help his friend Wang Chi (Dennis Dun) rescue his fiancée from bandits in San Francisco. Sex And The City's Kim Cattrall also stars.
Watch this if you enjoyed: Escape From New York, The Golden Child, The Adventures of Buckaroo Banzai Across The 8th Dimension, The Thing, Flash Gordon, An American Werewolf In London and Re-Animator.
Available on Netflix UK.

90210

Exhibiting a similar kind of style to the 1990s show of (almost) the same name that came before it, 90210 centres around Annie (Shenae Grimes-Beach) and Dixon Wilson (Tristan "Mack" Wilds) after their family relocate from Kansas to Beverly Hills. The two teenagers soon find themselves having to adapt to both the drama and glamour of their new school, Beverly Hills High, where they encounter all kinds of widely different but equally beautiful characters.
They soon meet queen bee Naomi, rebellious outsider Silver, troubled rising star Adrianna and boy-next-door Ethan and have to decide just who's their true friend and who isn't. As well as a whole host of fresh faces, alumni from the old series include Jennie Garth, Tori Spelling and Charmed's Shannen Doherty.
Across the show's entire five seasons, you will see the characters deal with anything from what to wear on their first date with someone they like, to coming to terms with their bipolar disorder and looking after terminally ill parents. This isn't just some teenage trash, it's a show with as many heart-wrenching moments as truly funny ones.
Watch this if you enjoyed: Gossip Girl, Pretty Little Liars, The Carrie Diaries, The OC, Revenge, One Tree Hill, Hellcats, Desperate Housewives and The Hills.
Available on Netflix UK.
For more entertainment news follow A-List on Twitter @Alistinsider
© Copyright IBTimes 2023. All rights reserved.