What with 2015's Christmas special being set in Victorian times and only slightly connected to the ending of season three before it, no one really knows where Sherlock's season four will go once it finally airs on BBC1. Not even the cast by the sounds of it, but that hasn't stopped Inspector Lestrade himself (Rupert Graves) from guessing, though.
Speaking in an interview with Collider while he was promoting another of his upcoming shows The Family, Graves shared that Sherlock season four will start filming in spring 2016. However, he made sure to mention that there's no script yet so any storyline is up for the writer's taking.
"I think definitely Lestrade has got the hots for Molly [Louise Brealey]. So maybe they'll develop that," he joked to the publication. "We don't know what happens until we see the scripts, and that could literally be a couple of weeks before you film."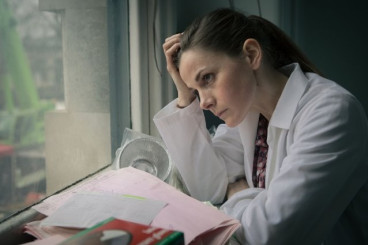 When asked how his Sherlock character would fit theoretically fit into the world of his ABC The Family, Graves playfully replied: "He would be on the telephone to Sherlock right away. He can't operate that well without Holmes."
The actor also added of Sir Arthur Conan Doyle's original character that "he's not on the same level as Sherlock, but he's the best of that lot, and I sort of approach him like that".
Sherlock fans are keen to find out when the fourth season will be shown on television, but considering there is no script as of yet and that we had to wait two years between the season three finale and the recent Christmas special, it's safe to say, it's certainly not imminent.
Its popularity among TV lovers still remains strong, proved by the fact that Sherlock: The Abominable Bride, shown on 1 January, was the most watched broadcast over the festive period. BBC1 controller Charlotte Moore said at the time: "After a two-year wait, it's incredible to see the indisputable power of Sherlock bringing the nation together to make it the biggest show of the festive season. It's a tribute to the talented team behind this much loved show."
During its airing, it managed to rake in a total of 11.6 million viewers, beating ITV's Downton Abbey special on Christmas Day. The only thing we do know so far... it will have three episodes, which we all conclude, is just not enough to satisfy our Sherlock needs. But we'll take it all the same.
For more entertainment news follow A-List on Twitter @Alistinsider