The first season of Ryan Murphy's upcoming drama American Crime Story hasn't even started yet, but the showrunner and his co-producers have already come up with a plot for a second season, and revealed it to The Hollywood Reporter. While the soon-to-be-released first season focuses on the controversial OJ Simpson trial over its ten episodes, a currently unconfirmed series two will move away from the idea of a single case.
Instead, it will address the aftermath of Hurricane Katrina, with plans to follow several people (six to eight according to Murphy) rather than a singular story. It will "attempt to examine all sides of the tragedy, from the Superdome to the hospital to those who were put on buses and dropped off with babies who were forced to wear trash bags for multiple days," Murphy explained to the publication.
"I want this show to be a socially conscious, socially aware examination of different types of crime around the world. And in my opinion, Katrina was a f*****g crime — a crime against a lot of people who didn't have a strong voice and we're going to treat it as a crime. That's what this show is all about." The producers did note, however, that "OJ is a hard act to follow."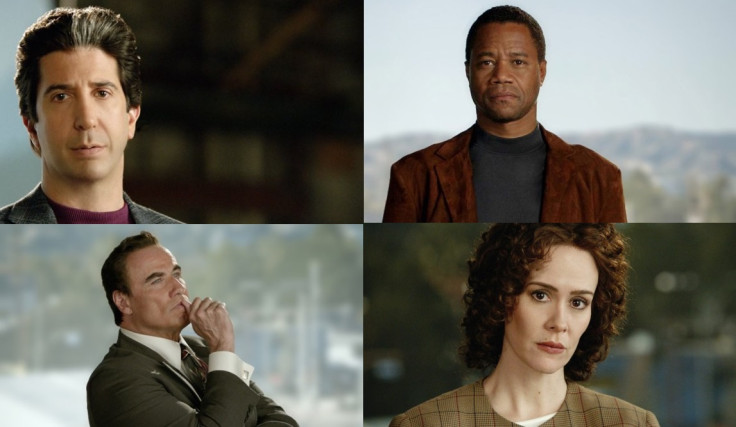 Despite not having begun yet, and no audience reception to indicate whether the show will be renewed for a follow-up season, it's safe to say that Crime Story is likely to be a hit. Series focussed on true crime are more popular than ever, what with HBO documentary show The Jinx, NPR's Serial podcast and just recently Netflix's Making A Murderer all being huge successes and getting everybody talking about them and the truths they uncover.
Producer Nina Jacobson is adamant that Crime Story will be able to set itself apart from what is already out there to watch in the genre however. "There is plenty of true crime stuff available on TV, but [this is about] the degree to which certain pieces come to stand for much more," she told The Hollywood Reporter.
American Crime Story: The People v O.J. Simpson premieres on the cable network FX on Tuesday 2 February 2016. It stars Cuba Gooding Jr. as Simpson, David Schwimmer as his defense attorney and friend Robert Kardashian, John Travolta as lawyer Robert Shapiro, and Sarah Paulson as Prosecutor Marcia Clark. Connie Britton, Nathan Lane, Billy Magnusson and Selma Blair also appear.
For more entertainment news follow A-List on Twitter @Alistinsider