Fans of DC Comics will be pleased to know Ben Affleck's cameo as Batman in Warner Brothers' upcoming picture Suicide Squad is going to offer up more than just a glimpse of the Caped Crusader. Director David Ayer has opened up (ever so slightly) about what he had Bruce Wayne doing in the movie and teased that the film will feature an action sequence with the popular DC Comics character.
"We made him fight," the director revealed with a laugh in an interview with USA Today. "He's awesome [as Batman]... You really sense that but for the grace of God he himself would be doing some really foul stuff out in the world."
While we do not necessarily know the extent of who he will be fighting, leaked photos that emerged in September 2015 showed Affleck in his Batman gear in a car chase with The Joker (Jared Leto) and Harley Quinn (Margot Robbie). So it seems likely that he will have a particularly violent altercation with those two characters at least.
Despite telling the publication that he is "bound by non-disclosure clauses a mile long" and is therefore is unable to divulge much about his involvement, Affleck did explain how it felt to be a part of the film and admitted he was "really impressed" by the entire team.
"It felt like I have such a cool cousin," he stated. "This thing that is so awesome is somehow related to me, and that was really exciting because it started to feel like a constellation of things, and I've never had that feeling."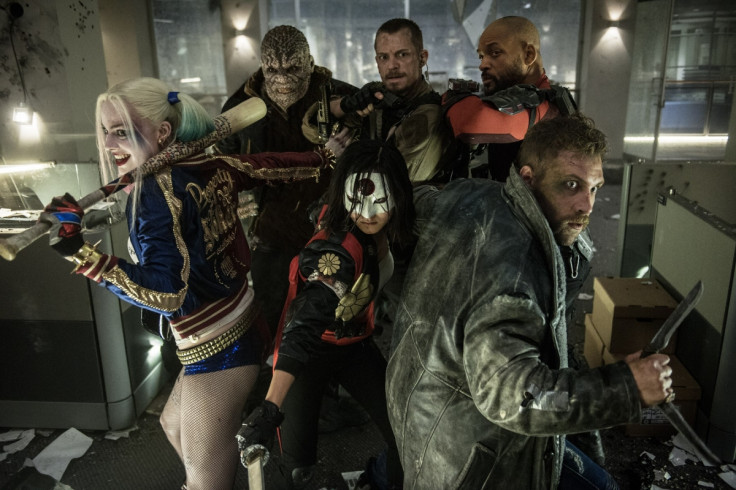 As well as publishing their chats with Ayer and Affleck, a brand new image from the film has been revealed that sees Will Smith's Deadshot, Jai Courtney's Captain Boomerang and Joel Kinnaman's Rick Flagg teaming up with the rest of the recognisable gang as they prepare for action.
Ayer also touched upon the idea of making all of Warner Brothers' and DC Entertainment's future films connect in some way but (unlike Marvel believes) there's a little more to it than simply "dropping a cut scene in the end credits to link projects." He added: "You really have to be thinking three movies downrange and how today's movie will impact more later-cycle projects."
Batman v Superman: Dawn Of Justice will be the first of the two movies to be released, reaching both UK and US cinemas on 25 March. Suicide Squad will follow, showing on big screens from 5 August.
For more entertainment news follow A-List on Twitter @Alistinsider