Jamie Oliver and Gordon Ramsay Eateries Top UK Saltiest Meals List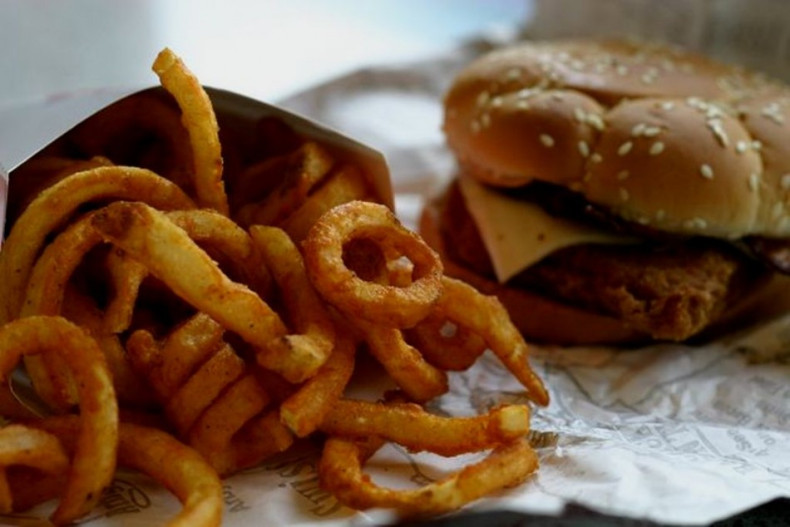 Celebrity chefs Jamie Oliver's and Gordon Ramsay's restaurants serve some of the saltiest meals on the UK high street after tests showed Jamie's Italian game meatballs contained 8.1g of salt per portion and Ramsay's The Savoy Grill steamed mussels cider cream sauce and fries had 7.1g of salt per portion. Both were over the recommended government limit of 6g salt consumption for adults per day.
Just two high street restaurants in the UK were also found to have signed up to new Department of Health guidelines to cut dangerous levels of salt from popular British dishes. The salt reduction targets were launched five months ago but council authorities across the UK have accused restaurants and pub chains of "dragging their heels" over the new measures.
Jamie's Italian and Subway are the only two vendors to commit to reducing salt in the food they sell to customers. The new government guidelines recommend adults consume no more than 6g of salt a day.
But the Local Government Association (LGA) has found that some well-known pubs and restaurants serve meals with up to 9g of salt per dish.
The saltiest meal on any high street in the UK is gammon with eggs, chips and peas from JD Wetherspoons' pubs, which contains 8.9g of salt per portion.
Jamie's Italian comes second on the list. A serving of game meatballs at the restaurant chain owned by the TV chef famous for his healthy school meals campaign contains 8.1g of salt per portion.
Carluccio's, Gordon Ramsay's Restaurant The Savoy Grill and Wagamama also feature at the top of the list, with 'unhealthy' fast-food chains like KFC, Burger King and McDonald's not appearing among the worst offenders.
When asked by IBTimes UK how it feels to sell the saltiest dish in the country, a spokesperson for JD Wetherspoon, Eddie Gershon, said: "Meals that contain gammon and bacon have a higher salt content, but are very popular with our customers and ultimately it is for them to make their own decisions.
"We are continually working in conjunction with our food suppliers and the Food Standards Agency to reduce the salt content in our meals."
Councillor Kate Hall, Chairman of the LGA's Wellbeing Board, said: "Excessive salt is a major killer and not enough is being done to tackle it.
"Despite new targets set by government to bring restaurants in line with the rest of the industry, they are lagging a long way behind. We think this is totally unacceptable.
"Many supermarkets have signed up to similar salt reduction government targets, which makes the reluctance of the restaurants even more surprising and indefensible."
Government figures show that excessive consumption of salt causes thousands of deaths a year through high blood pressure and strokes, at a cost of "hundreds of millions of pounds" to the public health purse, Cllr Hall claims.
The five saltiest main meals at UK pubs and restaurants:
1. JD Wetherspoon (10oz gammon with eggs, chips, peas, tomato & flat mushroom) = 8.9g salt per portion
2. Jamie's Italian (game meatball) = 8.1g salt per 570g portion
3. Carluccio's (spaghetti alle vongole in bianco) = 8.0g
4. Gordon Ramsay's The Savoy Grill (steamed mussels cider cream sauce and fries) = 7.3g salt per 510g portion
5. Wagamama (Yaki Udon) = 7.0g salt per 620g portion