Donald Trump thought he had the upper hand by branding Hillary Clinton a "nasty woman" but Janet Jackson is having the last laugh. The pop icon's 1986 single Nasty has experienced a huge boost in streams on Spotify since Trump made the remark about his democratic rival during their latest debate.
The US presidential election candidates went head-to-head at the University Of Nevada in Las Vegas on 19 October for the third and final debate before election day on 8 November. While Clinton, 68, discussed her plans for the social security program, Trump interrupted her speech by interjecting that she was "such a nasty woman".
It seems Trump's comments reminded viewers of a certain famous Nasty song, with many rushing to music streaming service Spotify to hear Jackson's 1986 track. Sharing the song's popularity, Spotify tweeted: "Who's jamming to that nasty groove? It's you lot, with streams of Nasty up 250% since last night."
Reacting to Trump's comment, one fan tweeted: "Thanks to donald trump, Janet Jackson's "Nasty Girl" is stuck in my head. This is the only time I will thank donald trump for anything," while another said: "The real winner of the debate is Janet Jackson."
Another viewer commented: "One thing I learned tonight: if twitter gets to vote, then Janet Jackson still owns the word 'nasty'," while another joked: "SUCH A NASTY WOMAN * janet jackson busts through the backdrop in full 'rhythm nation' s&m cop gear *."
Trump, 70, is also responsible for the word "nasty" becoming one of Merriam-Webster dictionary's most-searched terms. Many celebrities came out in support of Clinton during the debate, including Girls actress and creator Lena Dunham, who tweeted: "RT if you're a nasty woman and it's made your life a freakin' pleasure."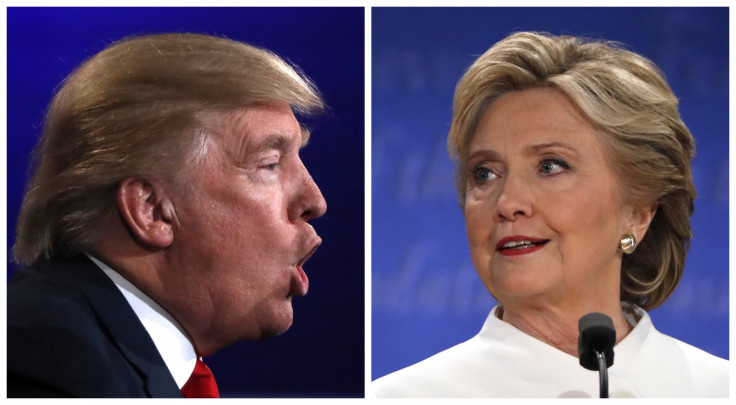 Pitch Perfect actress Elizabeth Banks added: "Madame President if you're #nasty," while The Martian star Jessica Chastain said: "Where's my Nasty Woman t-shirt?! No my first name ain't baby, its Hillary, Madame President if youre nasty.' #imwither." Comedian Chelsea Handler also conducted a poll with her Twitter followers, asking: "Are you a bad hombre or a nasty woman?" Almost 70% said they were a nasty woman.
Nasty, which features on Jackson's chart-topping third studio album Control, reached number three on the US' Billboard Hot 100 chart.
Listen to Janet Jackson's Nasty Woman: