Tata Steel UK jobs safe after workers vote to accept deal
Workers voter overwhelmingly in favour of deal that will see pension scheme replaced by contributions.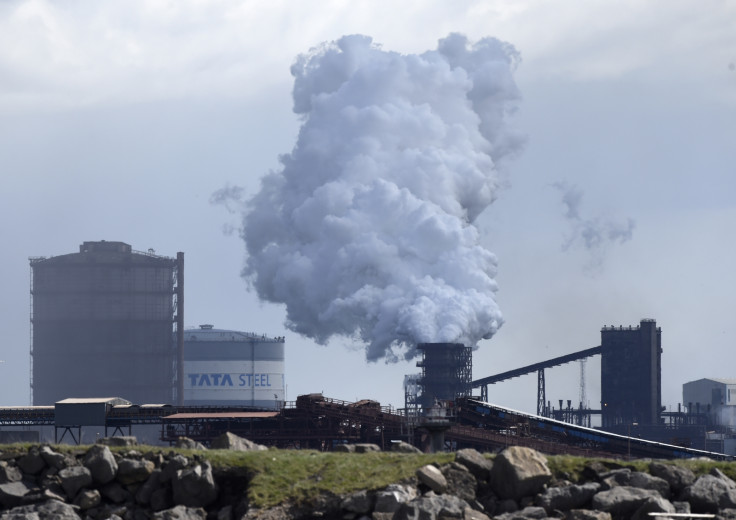 Tata Steel UK union members have voted overwhelmingly in favour of accepting the rescue deal proposed by its parent company, which is expected to safeguard thousands of jobs.
At the end of January, the Indian conglomerate giant, which employs approximately 8,000 jobs across Britain, proposed to invest approximately £1bn ($1.3bn) over the next 10 years to save its UK business, including the Port Talbot steelworks in south Wales.
However, under the proposal, the steel maker said it would spin off its pension scheme into a separate entity, with the British Steel Pension Scheme to be closed to future accrual and be replaced with a defined contribution scheme.
On Wednesday (15 February), the unions confirmed all terms of the deal had been accepted. In January, the trade bodies Unite, GMB and Community all urged workers to vote in favour of the proposals, describing the offer as the "only credible and viable way" to secure the future.
"Now that steelworkers have done their bit, it is time for the government step up and do theirs," said Dave Hulse, national officer for GMB. "Thousands of skilled jobs rely on steelmaking and the industry supports the whole UK manufacturing sector.
"Instead of insulting steelworkers by classing their industry as a 'low priority', the government set out as strategy for steel that recognises it as a high priority for investment and innovation."
Tony Brady, national officer for Unite, added the decision had not been taken lightly but it was a necessary step. "It has been a hellish time [for the workers] , their families and their communities as uncertainty has swirled around the steel industry over this past year or more," he said.
"During that time steelworkers have made great sacrifices to ensure the UK's world class steel industry has a future.
"Those sacrifices must be repaid by Tata Steel honouring its commitments on investment and job security. Nothing less would be a betrayal and add to the deep mistrust that steelworkers now have for the company."
'Sold down the river'
However, some workers have complained their pensions had been "sold down the river".
"You can't get away from the fact that it is going to mean smaller pensions for those workers involved," said Laith Kalaf, senior analyst at Hargreaves Lansdown.
"If they didn't take up this deal they could have ended up with smaller pensions anyway because the company could have folded and the pension scheme may have ended up in the pension lifeboat and that would have meant smaller pensions in any case".
With 130,000 members Tata Steel UK's pension scheme is one of the largest in Britain, although figures show only one in 13 members contributes to the scheme, which the company inherited a decade ago upon purchasing Corus.
Community had the highest turnout of members at the ballot, with 70.5% of workers opting to vote, compared with 69.2% at Unite and 50.2% GMB. Of those who cast their vote, 72.1% of Community members were in favour of the deal, a figure rising to 74% and 75.6% among GMB and Unite workers respectively.
© Copyright IBTimes 2023. All rights reserved.