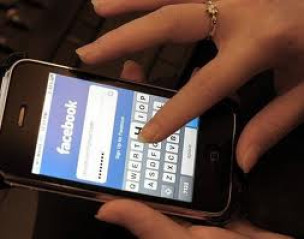 January 6 was supposed to be the most depressing day of the year - with most people having returned to work and everyone else calling in sick to avoid the flood of rain that awaits outside your front door, it's safe to say that the prospects for today were never going to be high.
In fact, every year January brings about a certain post mince pie depression. Not only do we find ourselves begrudging the fact that our clothes feel a little tighter, but we also bully ourselves into coming up with new year's resolutions that we know we can't achieve.
Digital Spy published a list of the top 40 resolutions that us Brits are repeatedly making each year.
With everything from the tedious humdrum that is to lose weight to the more obscure like trying out a new hair style, the list is certainly varied.
With these five picks from the list, you could be turning the corner and enhance your January with a wave of optimism. It's not as difficult as it sounds.
1. Spend less time on Facebook
So we may all begrudge the way that Mark Zuckerburg has revolutionised the way in which we socialise. With a staggering 57% people talking to more people online than in person, it's no wonder this resolution we may find the ability to engage in real conversations challenging. Try limiting yourself to an hour a day. Do we really need more than that? The easy thing about this is that you can split the hour up allowing you to quickly check in throughout the day to see if any one of your 1200 'friends' has sent you a message.
2. Read more books
Interestingly this was number 1 in Digital Spy's list. Reading is definitely somewhat therapeutic and it may just be a matter of finding the time to immerse yourself in a literary utopia. The best time for this is undoubtedly before bed. So simply get yourself under the covers 20 minutes earlier than normal and open that 50 Shades of Grey sequel you were too embarrassed to read on the tube.
3. Eat healthier foods
Yes, it's that time of year again when healthy recipes are plastered all over the internet and magazines are publishing month long diet plans. The fact of the matter is that by setting yourself such strict regulations it is very unlikely you will make it to the end of the month, let alone the year. So start small. An easy way to avoid unhealthy food is by eating at a restaurant that only serves healthy food. The Good Life Eatery on Sloane Avenue serves a mixture of delicious low calorie dishes from abundant quinoa salads to egg white frittatas. The air in this green juice fuelled café is enough to inspire anyone towards a healthier lifestyle.
4. Start my own business
Making its way in at number 24 on the list, more and more people seem to be seducing the idea of becoming a self-starter. As social media continues its world domination, becoming an entrepreneur has actually never been easier. Though unconventional, more and more people are using You Tube to kick start a business. Known as 'vloggers', people are creating short video documentaries or tutorials targeted to a specific audience. Ranging from music videos to make up tutorials, the possibilities (and endorsements) are endless.
5. Exercise more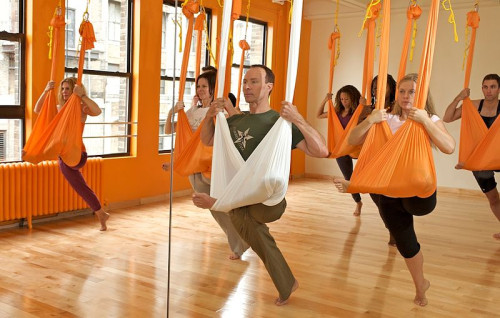 Inevitable really, given the fact that since Christmas lunch you've probably been feeling like a Christmas pudding. This year why not make exercise fun? Hard to believe I know, but the key is not to go it alone. Get together with some of your equally muffin top conscious friends and try something new. With studios all over the UK anti-gravity yoga has revolutionised the way Britain is getting fit. Even if you can't touch your toes, who wouldn't want to lie back in what is essentially a suspended hammock for an hour? Or, if yoga isn't your thing why not dance around like a maniac for an hour in a local Zumba class?