What better way to avoid the gloomy January weather than in a warm cinema screen watching the the latest movies it has to offer? But when you're so desperate to get out of the cold, how do you stop yourself from picking any old film and make you sure you opt for the best ones instead?
To help you out, IBTimes UK offers up a scaled-down guide to next month's heavy hitters...
First up, we have La La Land, Damien Chazelle's modern-day take on old classic musicals, starring Ryan Gosling and Emma Stone. Set against a neon-lit and dreamy Los Angeles, the film follows aspiring actress Mia, who works as a barista in a movie studio coffee shop and jazz musician Sebastian who plays in rundown bars to make a living. Before long, the pair meet and fall in love but, as they each become more successful, certain opportunities they've worked so hard for challenge their relationship.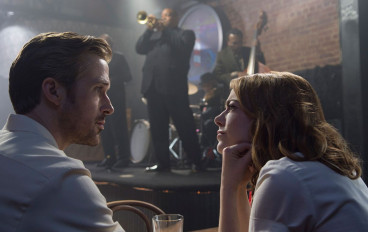 The visuals are dazzling, the soundtrack is even better and it harks back to the kinds of glamourous movies Hollywood just doesn't make anymore. Basically, La La Land will be the perfect remedy to sort out your post-Christmas blues.
Next on our recommendations list is M Night Shyamalan's latest Split, starring The Witch's Anya Taylor-Joy and James McAvoy. In the horror thriller, the latter plays Kevin, a man who abducts three teenage girls.
While being held captive, the trio soon deduce that Kevin suffers from dissociative identity disorder as they meet each of his different personalities including a mild-mannered woman and a nine-year-old boy. But it's when Kevin's 24<sup>th identity, only known as Beast, starts to introduce itself, that things become really dangerous.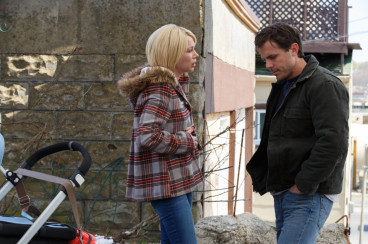 Our final choice is touching drama Manchester By The Sea, which is already raking in the nominations when it comes to this year's upcoming award season. Starring newcomer Lucas Hedges, Michelle Williams and Casey Affleck, it follows Boston janitor Lee Chandler, who becomes the sole guardian of his teenage nephew when his brother passes away.
But returning to his hometown and adopting a father-like role proves difficult for Lee due to demons and memories of his own. Wonderfully acted and beautifully understated, Manchester By The Sea is not to be missed but make sure to bring along some tissues when you see it.
For more entertainment news follow us on Twitter @Alistinsider